What Is Preferred Patron Loyalty?
Run your own branded customer loyalty program! Recognize customers for spend, visits, activities and behaviors, increase customer retention and foster growth. You get an advanced loyalty program complete with incentive campaigns, a vast digital rewards catalog (including AMEX, MC and Amazon GC Rewards), built-in e-mail/sms communications and autopilot operation. Several interfaces to choose from, including Standalone Cloud/Web, Customer Kiosk, Mobile App or Vend POS and Square POS integrated.
Who Uses Preferred Patron Loyalty?
Small, medium and large businesses - Any Industry - US, Canada and UK. Perfect for independent merchants. chain stores and franchises. Offered Standalone or Square POS or Vend POS Integrated
Where can Preferred Patron Loyalty be deployed?
Cloud, SaaS, Web-based, Windows (Desktop), Windows (On-Premise), Android (Mobile), iPhone (Mobile), iPad (Mobile)
About the vendor
Preferred Patron Loyalty
Founded in 2004
Phone Support
24/7 (Live rep)
Languages
English, French, Spanish
About the vendor
Preferred Patron Loyalty
Founded in 2004
Phone Support
24/7 (Live rep)
Languages
English, French, Spanish
Preferred Patron Loyalty videos and images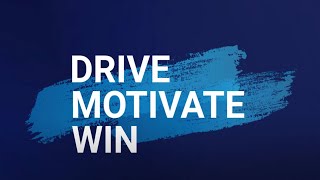 Compare Preferred Patron Loyalty with similar products
Features of Preferred Patron Loyalty
Account Alerts
Account Management Software
Activity Dashboard
Activity Tracking
Alerts/Notifications
CRM Software
Campaign Management Software
Chat/Messaging
Communication Management
Complaint Monitoring
Content Management System (CMS) Software
Customer Complaint Tracking
Customer Database
Customer Engagement Software
Customer History
Customer Segmentation
Customizable Branding
Customizable Templates
Dashboard Software
Email Management Software
Engagement Tracking
Feedback Management
Health Score
Interaction Tracking
Issue Tracking Software
Loyalty Cards
Loyalty Program
Membership Management Software
Multi-Channel Campaigns
Multi-Channel Communication
Multi-Channel Data Collection
Negative Feedback Management
Onboarding Software
Performance Metrics
Personalization and Behavioral Targeting Software
Publish Scheduling
Reporting & Statistics
Reporting/Analytics
Rewards Management
Scheduling Software
Segmentation
Social Media Integration
Survey/Poll Management
Surveys & Feedback
Template Management
Third Party Integrations
Preferred Patron Loyalty Alternatives
Reviews of Preferred Patron Loyalty
Danell
Manager in US
Verified LinkedIn User
Nonprofit Organization Management, 11-50 Employees
Used the Software for: 1-5 months
Thank You, Preferred Patron!
Comments: Last year I began the search for a Loyalty Program (LP) for our Non-Profit Resale Boutique. We have a great many followers and I wanted to offer my shoppers another opportunity to save money while they support a great organization. Originally I thought I had better speak to several LP because I wanted to ensure the correct fit. Being a faith based non-profit I wanted to confirm to our board members, donors, volunteers and supporters that we were associated with a respectable company. When it came to the four other LP demos I participated in there were lots of LP that talk a good game, but Preferred Paton was the only company that was able to give me what I wanted. From their customer service to their tech support Preferred Patron has exceeded my expectations. Our customers have really enjoyed their membership in Preferred Patron. In a short amount of time our membership in Preferred Patron has surpassed a thousand members. Members are excited about their points and redeeming to the extent that current members recruit new members in the store. I can in good conscience report that Preferred Patron has given our customers a fun interactive way to save money with us
Pros:
Being a faith based non-profit I wanted to confirm to our board members, donors, volunteers and supporters that we were associated with a respectable company.
Cons:
The tablet interaction with software isn't working like I had anticipated.
COURTNEY
Operations Director in US
Retail, 11-50 Employees
Used the Software for: 6-12 months
Operations Director
Comments: Overall Preferred Patron is a great loyalty program. They have really spent time understanding how retailers market and what they need to create effective marketing campaigns. This program is intuitive and easy to use solution and most importantly very pliable and customizable. Anytime I have a question or I think of something new I'm not sure how to do I pick up the phone and just ask. The team is always happy to answer my question or walk me thru a new process.
Pros:
I used to use a loyalty program that sent customer rewards via direct mail. Before deciding to sign up with Preferred Patron I was concerned about migrating to an entirely electronic based rewards program. My primary concern was that the direct mail our customers were receiving in their mailboxes weekly was driving their shopping frequency. After seeing a very personalized demo and realizing how helpful the team at Preferred Patron is I decided to go with Preferred Patron as our loyalty program. The onboarding process was simple and painless. They migrated our list from our last program into theirs very easily. Once our list was live I was walked thru basic training. Including the steps of creating a personalized automatically generated monthly email my customers receive telling them how many points they have. It has not decreased the shopping frequency at all, in fact, our frequency has increased because we are able to target specific customers categories and create targeted marketing campaigns. This system is so much easier than our last loyalty program. Our customers love that they do not have to keep track of paper cards and they can access their points when they are ready to make a purchase. The customer kiosk is easy to use for existing customers and makes it very easy to capture new customers right at the point of purchase in one step.
Cons:
I have not come across anything that has caused us issues.
Retail, 2-10 Employees
Used the Software for: 2+ years
We switched away from them
Comments: grumpy and condescending
Pros:
nothing really at all. At first they were helpful, but then...
Cons:
difficulty of creating newsletters, they were not flexible inworking with our needs.
Alan
Owner / Director in US
Health, Wellness & Fitness, 2-10 Employees
Used the Software for: 2+ years
I've been a client of Preferred Patron for a few years now, I have always had a positive experience.
Pros:
We are very happy with all of the features that Preferred Patron offers, they are up to date with current trends in marketing solutions, they offer excellent help and suggestions and work with you one on one if you should need it. Preferred Patron allows for us to offer discounts of services and product to those who are supporting our business and weed out those who just want the "cheapest" price at the time. Preferred Patron also allows us to reward people with additional and unique services that they might not otherwise try. The automation aspect is particularly useful allowing me to focus my attention elsewhere. Our clientele routinely receive their automated email and call the office to schedule, at least 65% end up with an additional product or service with little or no additional direct effort on our part! My employees that utilize the system every day find that it is very quick and easy when assisting our clientele, they are also able to easily converse with them to set up goals to reach their next reward. Most common things that we utilize include: Rewards Program (obviously), referral program, reminders, raffles and surveys. The text messaging is also very helpful and used very frequently. Preferred Patron had really made a positive difference in my business and I couldn't imagine having to do with out it.
Cons:
I can't really think of any cons to speak of... if I have to say something it would be keeping up with all of the new innovative features that get added.
Restaurants, 2-10 Employees
Used the Software for: 2+ years
Solid Program Complemented with Great Service!
Comments: I'm using Preferred Patron for over 3 years now. From the start I've been happy. They have always been by my side to help and guide me. I'm actually writing this because during my last call, I offered so many kudos, they asked I put them to good use here. I'm a small business with limited resources. I owe these guys my thanks for working with me during this pandemic…not only financially but more importantly, they showed me how to use the system to get thru the lows. If only my other vendors were so helpful! What I like is that the program always gets better, adding ideas I have to the program. They have delivered my ideas as well as many I never thought of, but find very helpful and am glad to benefit from. I think they are a good company who listens and always wants to help.
Pros:
Service is always great! I always get same day help from these guys, even if it's Sunday! From the day I started, I had the system working in a few days. Since then, changing it as been a breeze. One of the recent updates I absolutely love is how simple the new page for email and texting is. Creating and sending emails that look great is so easy. It's like what I once used with MailChimp, but here, it's just seems easier as my customers are here and the results (I don't know why) are much better.
Cons:
I wish I had known about Preferred Patron sooner and not wasted my time with any others.