Salesforce Marketing Cloud
What Is Salesforce Marketing Cloud?
Meet Salesforce Marketing Cloud, the leading marketing solution to increase engagement with every consumer. Use powerful data management to collect, organize, and securely store first-, second-, and
Read more
third-party data alongside offline data to create complete consumer data profiles. Tailor every interaction along the journey with your brand using built-in AI. Then, engage each individual consumer at scale using industry-leading email, mobile, advertising, and social solutions.
Read less
Who Uses Salesforce Marketing Cloud?
Companies of all sizes, in all industries.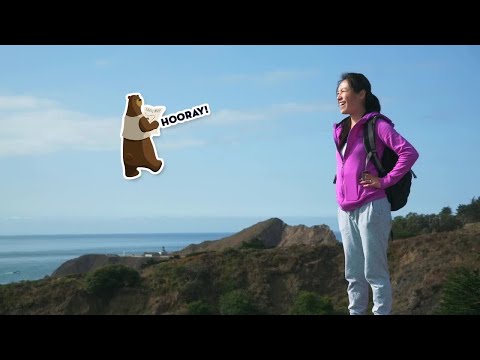 Not sure about Salesforce Marketing Cloud? Compare with a popular alternative
Salesforce Marketing Cloud
Not available in your country
Salesforce Marketing Cloud Alternatives
Reviews of Salesforce Marketing Cloud
Aaron
Director Consulting, Salesforce Marketing Cloud in Finland
Verified LinkedIn User
Marketing & Advertising, 10,000+ Employees
Used the Software for: 2+ years
Powerful, but complex
Pros:
This software is an online SAAS, and is some of the most powerful Marketing Software on the planet. The software is best used in an environment where personalized, but mass email communication is needed--typically for B2C situations. Pardot is an ideal product for B2B solutions. Although the product can be configured and used by end-users, it is best to work with a partner.
Cons:
There are many updates needed in order to make the software work in a more user-friendly fashion, particularly when compared with less powerful solutions, like Constant Contact, MailChimp, etc. A Salesforce partner will cost additional money to implement the solution, but it is a good investment.
Gregory
Sr. Director in US
Information Services, 501-1,000 Employees
Used the Software for: 2+ years
If using Marketing Cloud must also Budget for DESelect
Pros:
Very powerful and do most things requested by Marketers in company
Cons:
Not easy to use. Takes a lot of time to implement.
Verified Reviewer
CEO in Pakistan
Verified LinkedIn User
Food & Beverages, 201-500 Employees
Used the Software for: 1+ year
Alternatives Considered:
Outstanding software in digital marketing
Comments: My overall experience on this software is brilliant and i personally refer to my colleague to use it for email marketing.
Pros:
It is a brilliant software for email marketing, email automation, social media marketing, leads generation, email management and for effective generation of email.
Cons:
I didn't find it any features useless. However, it should be updated with new version.
Maggie
Content Manager in France
Computer Software, 11-50 Employees
Used the Software for: 6-12 months
If you're a Salesforce user, it's a no brainer
Comments: Overall, i'm very satisfied with Salesforce Marketing Cloud and cannot imagine having to rely on multiple tools to execute the same functionalities like I used to
Pros:
Salesforce Marketing Cloud has been a great all-in-one solution for my team as we previously relied on multiple tools for customer journey management, email campaigns, and analytics, not to mention updating the CRM after. The UX was pretty easy to understand and the platform and the list feature has made pipeline management so much more efficient
Cons:
One of our campaigns bugged and contacts received duplicate emails. When I tried to contact customer service, it was almost impossible to get in touch so we had to figure out the solution internally which took a while. The price is also pretty high if your company is not paying for it
Verified Reviewer
Product Management Director in US
Verified LinkedIn User
Leisure, Travel & Tourism, 2-10 Employees
Used the Software for: 6-12 months
Streer clear of Marketing Cloud if you're a small company
Comments: It's 2020 and this product has the UX of the 2000's and a backlog of tech debt and bugs for a premium price. For a small business I'd HIGHLY recommend going with something else. Not only do you pay a PREMIUM price for Marketing Cloud, but you'll also end up spending more time than you should trying to figure out this product. There are "features" that exist, like data conversion on automations, but you'll have to spend time figuring out that they exist so you can e-mail support and request they turn them on, when they should have just been there in the first place.
Pros:
I like that Send Time Optimization was included, this was extra with the previous e-mail marketing product we used.
Cons:
First, we ended up in Google's black hole even when following the plan laid out by our integration partner. That you need an integration partner to get a small business setup should have been a huge red flag, but we thought we were stepping up to a more powerful e-mail product. There are bugs everywhere. Our integration partner had many tips like making sure to unselect an e-mail reselect it and stop and start a trigger to make sure the new e-mail is used, these are things that should be handled by the UX and not tribal knowledge. We used alias in our e-mails to aid in reporting, but sometimes they show up in the report and sometimes it shows the original URL. We opened a ticket and months later it was closed with no resolution, because there's a back end bug in their system that they believed was causing the issue. There's a lot of duplicated functionality that has different features. Want to manage your data extension you can do it in Email Studio or Contact Builder, BUT the features are different between the two. You can only easily add records in one of them so you have to remember which one you can do a specific action in. Their reporting is limited on Journey's and you'll need to extract all the data to do any deep dives. You'll need to use Journey's if you want to use send time optimization or any of the AI logic, so you're guaranteed to have to build your own reporting in your own tools. We needed this to realize we were in the Google black hole.