What Is Adobe Creative Cloud?
Unified design environment for publishing in print, on the web and on mobile devices.
Who Uses Adobe Creative Cloud?
Video editing tool for businesses of all sizes which helps with 2D animations, motion graphics, film editing, video stories, audio recording/mixing, cinematic visual effects and more.
Where can Adobe Creative Cloud be deployed?
Cloud-based
On-premise
---
Adobe Creative Cloud support
Countries available
United States
Adobe Creative Cloud support
Countries available
United States
Adobe Creative Cloud videos and images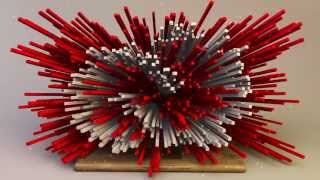 Compare Adobe Creative Cloud with similar products
Features of Adobe Creative Cloud
Animations & Transitions
Batch Processing
CAD Tools
Collaboration Tools
Content Import/Export
Content Library
Content Management System (CMS) Software
Content Sharing
Custom Brushes
Custom Fonts
Design Templates
Drag & Drop
Image Editing
Image Library
Layout & Design
Media Import
Media Library
Mobile App
Pattern, Color & Art Storage
Pre-built Templates
Text Overlay
Video Capture
Video Editing Software
Adobe Creative Cloud Alternatives
Reviews of Adobe Creative Cloud
Avash
WordPress Web Developer and Pagespeed Optimization Specialist in Nepal
Verified LinkedIn User
Information Technology & Services, 2-10 Employees
Used the Software for: 2+ years
Alternatives Considered:
#1 Design Software in Market
Comments: I have been using Adobe Creative Cloud for more than 3 years and it has been the best choice among other competitors for all these 3+ years. The software I use most is Adobe Photoshop and it has helped me a lot in my professional career. For all the features available in Adobe Creative Cloud - I absolutely love it! If you are a graphic designer, you need Adobe Creative Cloud as it is the #1 graphic designing software available in the market.
Pros:
One subscription - and I get access to 20+ awesome design software. I also get access to stock photographs and other assets which I use regularly as they are of high quality. It's also easy to work on a project with teams as projects are saved online. The thing I like most about Adobe Creative Cloud is that - it gets updated regularly. Due to regular updates, I can be sure that the features of these software are in accordance with current technologies. I have spent more than 3 years using Adobe Creative Cloud in regular basis - and I can say that I learn something new every week and this has helped me a lot in my professional career.
Cons:
Subscription for only one software is expensive and doesn't seem to be suitable for beginners. We also need a fast performing computer to use most of Adobe software - which is fine looking at the features they offer. However, I think there is room for improvement of performance.
Dunnecia
Graphic Designer in US
Design, Self Employed
Used the Software for: 2+ years
A Packaged Creative World
Comments: Overall, despite being a bit on the pricier side when it comes to creative programs, they are well established and do help one bring their visions to life. All one has to do is be patient enough to learn the ins and outs of each program depending on what field you are in.
Pros:
One is able to gain access to any program they may need to perform any creative work or project in one place. There is a learning curve to using the programs but after a while it becomes second nature as you use them regularly and your work is elevated to incredible levels when you do.
Cons:
It is quite pricy and not all programs work effectively if your computer doesn't have the memory capacity to help them run smoothly which can be a pain at times.
Verified Reviewer
Unemployed in Guam
Verified LinkedIn User
Consumer Services, Self Employed
Used the Software for: 6-12 months
Too many unexpected emails
Pros:
Nothing. But I had no choice to use it for online school for my kids....
Cons:
The content is not great and unnecessary emails
Pieter
Director in US
Verified LinkedIn User
Religious Institutions, 2-10 Employees
Used the Software for: 2+ years
Alternatives Considered:
The industry standard, but not perfect
Comments: Adobe Creative Cloud has solved many problems our organization has faced by allowing us to work with streamlined workflows and well integrated. However, sometimes I wonder whether there is a better competitor out there.
Pros:
Creative Cloud provides access to a suite of software that is extremely versatile, customizable, and powerful for all means of creative work. The different software products integrate well with one another (E.g. After effects animations in Premiere, or Photoshop edits in Illustrator) and allows for workflows in projects that are relatively easy to manage.
Cons:
Now and then, Premiere Pro seems to have a new bug that hampers our progress. Some video file formats work better than others. Other competitor video editing software has better performance under certain conditions. Creative Cloud products lack in optimization in certain situations.
Candy
retired typesetter in US
Printing, Self Employed
Used the Software for: 2+ years
Creative Cloud Needs To Bring Their Subscription Price WAY DOWN
Comments: Adobe Creative Cloud is okay. i really wish that they would offer the software program that would live on my computer without needing a subscription. Since i have used it practically every day of my life, i was so disappointed when they stopped selling upgrades and instead went to subscriptions. I am retired and on a limited income. It would be really nice if they offered a senior citizens discount for 62 and up. there is no reason that they need to be charging such a high subscription price every month, unless they are greedy. I don't use everything in the subscription, maybe they should offer different pricing for different sets of software at different prices? or only charge people for the programs that they actually use. i only regularly use 3 programs - photoshop, acrobat and indesign. and sometimes (rarely) illustrator (because that has a difficult learning curve.) Please have a heart Adobe, and lower your subscription prices!
Pros:
i have been using it for decades (since Photoshop 2.0 when i bought my first computer).... so i am pretty used to working with it.
Cons:
THE EXPENSIVE PRICE and the constant upgrades.