QuickBooks Desktop Enterprise
What Is QuickBooks Desktop Enterprise?
QuickBooks Enterprise (Save Up to 40%) is an end-to-end accounting software that can grow with your business. It provides all the tools your business needs, yet is easy to use. You can organize your
Read more
books, manage inventory, track sales, and even run payroll, but at the fraction of the cost. With QuickBooks Enterprise, you save thousands of dollars a year vs. comparable solutions. Powerful and flexible, it also comes in editions designed to fit your specific needs. Take a free test drive today.
Read less
Who Uses QuickBooks Desktop Enterprise?
Editions dedicated to contractor, manufacturing and wholesale, nonprofit, retail, and more.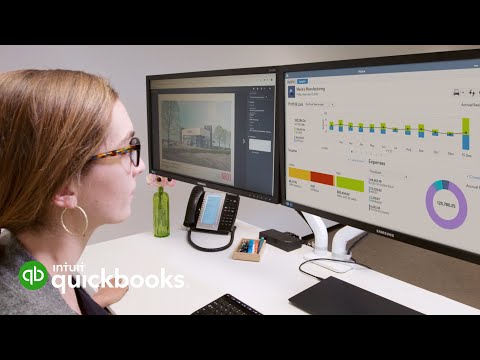 Not sure about QuickBooks Desktop Enterprise? Compare with a popular alternative
QuickBooks Desktop Enterprise
Not available in your country
QuickBooks Desktop Enterprise Alternatives
Reviews of QuickBooks Desktop Enterprise
Faisal Shafi
Chief Internal Auditor in Pakistan
Verified LinkedIn User
Financial Services Software, 501-1,000 Employees
Used the Software for: 2+ years
Complete Accounting Solution
Comments: Quickbooks Desktop Enterprise is cloud based software there user can work from anywhere getting real time accounting results. It is suitable for startups and small to medium size enterprises. Quickbooks simplify day to day accounting so a person who does not know more about accounting can use it with little help and get all accounting done including management of payroll, inventory, taxation, and more important financial statements. It enables user to effectively track underlying details and documents by just clicking particularly it empowers user to keep eyes on accruals, account payable, and account payable.
Pros:
I love Quickbooks due to its simplicity for setup and using, where we get all accounting done. A straight forward way to automate day to day accounting. It generates all reports required by a user from an accounting software even allows customization. It facilitates to maintain multi organizational setups. On single click, it leads to underlying details, source documents, visualizing each entry.
Cons:
Quickbooks do not restrict to edit, delete, or add an entry into back month therefore it may happen that one gets print out of financial statements for a particular month and then do any editing into previous month's transaction then print out will differ than software, even it does not maintain any log to track changes made by user. It does tax management itself but one cannot fully rely on it, user must monitor tax reports before forwarding. It can be works offline therefore at that scenario one cannot enjoy benefits of cloud-based software, further it supports only Windows operating system.
Carolyn
Office Manager in US
Veterinary Software, 11-50 Employees
Used the Software for: 2+ years
Alternatives Considered:
Mount Carmel Animal Hospital
Comments: Overall, Quickbooks is an amazing program. As someone who had no training in bookkeeping or business, it was very easy to navigate and utilize fairly quickly. The system is ultimately error proof, which is incredibly reassuring for someone who had no experience when starting out.
Pros:
Quickbooks is very user friendly and easy to navigate while being incredibly detailed and accurate. Coming from a veterinary background with not training in bookkeeping or accounting, I was able to utilize the software with minimal training. The way the software is designed, it is virtually impossible for errors to go unnoticed. There are multiple checks systems in place to ensure everything is accurate and correctly accounted for.
Cons:
Having multiple users can become a bit expensive. Remote access is also more difficult, requiring a third party to manage remote access. Quickbooks Online offers easy remote access, however, we found that the desktop version was better suited for our needs overall.
Verified Reviewer
CEO in US
Verified LinkedIn User
E-Learning, Self Employed
Used the Software for: 2+ years
QuickBooks is Quick and Easy! (I would definitely recommend it!)
Comments: This has been a game-changer is organizing my receipts!
Pros:
I use QuickBooks for my two self-employed businesses and really love it. The first thing that I really like about QuickBooks is that it integrates with other softwares that I use. It is a part of the Intuit suite of softwares including Mint and TurboTax, and it also works with Square. The software has a user-friendly interface. I like that you can upload pictures of your receipts and attach them to each expense. No more worrying about your paper receipts fading or being misplaced. PRICELESS!! They also have a mileage tracker, which is super helpful. Of course, you can run important reports like Profit & Loss and your Balance Sheet. Quickbooks has also gotten into banking, and you can set up an envelope system for your business expenses. They offer several price points that are not that expensive. I would definitely recommend this software.
Cons:
The hardest part about Quickbooks is just getting into the habit of reconciling your books. I do this myself, but you can hire a book-keeper to do it for you. They have a list of local Quickbook savvy bookkeepers in your area.
Individual & Family Services, 2-10 Employees
Used the Software for: 2+ years
Love everything QuickBooks offers
Comments: Our experience has always been exceptional with this company. We have never had any issues up until recently with the bank statements not automatically downloading. However, I don't know if that's our bank or the software itself, so I can not hold that against the software. Other than the recent price change, everything about the software has been perfect. We love all the features and everything it does- the reporting, the reminders for when to send payroll and forms / fees to the government, the organization, breakdowns, the ease it gives our accountant, the option to add additional classes if and when you add additional locations etc. All the features are great!
Pros:
I absolutely love everything Quickbooks has to offer. It is extremely easy to learn and very user friendly. It does everything you need an accounting software to do for your business, and more. We have been using it for almost 12 years now and it has worked perfectly for all of our business needs. It's simple to learn, and has help topics that are easy to follow and figure out when we need assistance.
Cons:
We have never had any issues with the software itself, but after using it for almost 12 years, they have completely changed their pricing structure this year. Our price is going to more than triple this year for the same services we've always been using. I feel that the price has always been very reasonable, up until this year when they completely restructured it. It is the only reason we are considering looking for a different software. I completely understand the need to increase rates, but to more than triple what we've always paid seems very excessive and is a significant cost for a small business. The least the company could do is offer a discount for its loyal users who have been with them for many years. (We use QuickBooks and the payroll features)
Belasco
Digital marketing manager in South Africa
Building Materials, 11-50 Employees
Used the Software for: 2+ years
Alternatives Considered:
Quivk Books desktop Review
Comments: Quickbooks has helped me keep track of my account books in one place therefore reducing confusion. I have intergrated the software with my other softwares like hubspot. The software enables me send my clients more professional and easy to understand quotations. However i have had problems with their phone support team, they are not easily accessible when there is emergency on the software. In a nutshell quickbooks software is a must get especially if you want to scale your small business up.
Pros:
QuickBooks has a variety of features that supports small and medium businesses and it allows up to 25 users. The software can intergrate with more than 500 business apps and softwares. QuickBooks has a friendly user interface which makes it easy to navigate through its dashboard. QuickBooks gives a 30 day free trial version which gives you a test drive of the software before deciding to subscribe. Enables you to keep all your books of accounts in one place.
Cons:
The price has been increasing throughout the years. Less automated as compared to online version which takes more time. Their phone support is not efficient and sometimes they do not assist by phone hence forced to migrate to online version which facilitate a quick live bookkeeping. Does not facilitate split transactions and auto sales report hence need to migrate from desktop to online version.