KAWAK
What Is KAWAK?
Spanish-language quality management software. Users can manage tasks, documents, risks, strategic planning, audits, teams and more.
Read less
Who Uses KAWAK?
Companies based in Colombia, Mexico, Chile, Peru, Ecuador, Panama, Guatemala, Costa Rica, Cuba, el Salvador, Brasil, Argentina and Paraguay.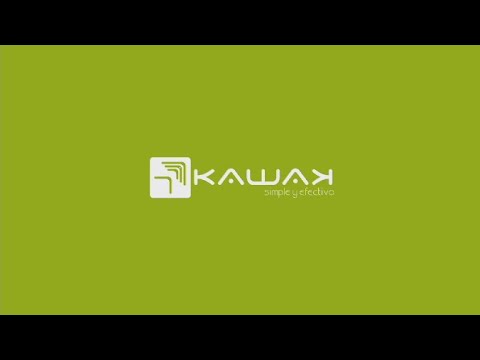 Not sure about KAWAK? Compare with a popular alternative
Not available in your country
Fabian
Director in Colombia
Verified LinkedIn User
Management Consulting, 11-50 Employees
Used the Software for: 2+ years
Alternatives Considered:
Excelentes aliados
Comments: Actualmente estamos asegurando la implementación y liderazgo de diferentes proyectos en el país, la herramienta nos apoya a mantener en linea y asegurar la información, por medio de la herramienta y ésto nos genera mucha tranquilidad.
Pros:
El software nos ha apoyado y facilitado realmente la vida operativa dentro de la organización. Incluso ha sido una herramienta que de cara a nuestros clientes, nos ha presentado como una organización solida en contar con un sistema de gestión
Cons:
Toda organización tiene temas por mejorar, sin embargo de cara a la experiencia nuestra como usuario, no hemos tenido ningún tipo de inconveniente.
Alba
Coordinadora de Sistemas de Gestión in Colombia
Financial Services Software, 11-50 Employees
Used the Software for: 1-5 months
Alternatives Considered:
Mejorando con Kawak
Comments: Con Kawak estamos logrando trabajar desde un enfoque de gestión por procesos, que nos permitan optimizar y mejorar continuamente. En particular nos está ayudando a centralizar la información para hacer más fácil los procesos de implementación, mantenimiento y mejoramiento de los Sistemas de Gestión en relación a Seguridad de la Información, Seguridad y Salud en el Trabajo y SAGRILAFT, que son los requeridos por nuestro core de negocio.
Pros:
Lo que más me ha gustado del software Kawak: • Control documental: Se cuenta con una forma controlada para codificar documentos y gestionar el flujo de aprobaciones, garantizando siempre la versión actualizada de los documentos. • Disponibilidad de la documentación: Se logra tener la versión vigente de los documentos, reduciendo los riesgos de publicación y uso de versiones obsoletas; y se asegura que los usuarios tienen acceso a la consulta de forma controlada. • Autogestión y control: Los líderes de proceso deben hacerse responsables de sus temas con las tareas y acciones que les quedan cargadas con fechas de vencimiento. • Notificaciones: Se generan notificaciones automáticas a los usuarios, sobre cambios, alertas, nuevas publicaciones, entre otros. • Se obtiene una especie de "integración" de los sistemas de gestión, al menos partiendo de los elementos comunes como son gestión documental, gestión de riesgos, auditorías y mejoramiento.
Cons:
Aunque en general la implementación es fácil, hay temas puntuales que sería bueno se lograran generar desde migración masiva para optimizar tiempos y evitar registros manuales de información masiva. Adicionalmente, es importante que la herramienta se actualice y mejore de cara a los usuarios finales, pues aunque en general es buena, hay opciones de mejora para que la herramienta no solicite información tan segregada y se agilicen las consultas y registros de los usuarios una vez estos están logueados.
Leidy Viviana
Tec administrativa y de calidad in Colombia
Pharmaceuticals, 11-50 Employees
Used the Software for: 1+ year
Valoración desempeño KAWAK
Comments: Nos ha sido de gran ayuda la herramienta, nos permite descargar la información necesaria, hay algunas cosas que no nos deja por la configuración de la plataforma pero en términos generales muy bien
Pros:
La flexibilidad de los modulos y el servicio oportuno
Cons:
a veces se cae la plataforma o se desconfigura
Juan Carlos
Coordinador SGI in Colombia
Retail, 11-50 Employees
Used the Software for: 1+ year
Alternatives Considered:
Bueno, bonito y barato
Comments: para el costo beneficio es una muy buena herramienta para los sistemas de gestión y la planeación estratégica de una compañía.
Pros:
Una herramienta fácil de usar, se acomoda a las necesidades iniciales de una compañía que esta implementando sus sistemas de gestión o que no han tenido una herramienta para administrar algunos procesos. es practica, intuitiva y su costo no es elevado, dan un valor agregado en cada atención al cliente lo cual hace que el servicio al cliente sea excelente. servicio al cliente oportuno.
Cons:
Por ser una herramienta que su costo no es tan alto no se puede tener desarrollos o parametrizaciones a la medida de las empresas, las herramientas son para un sistema que no tiene un gran desarrollo en el tiempo, no tiene interacción con otras herramientas tecnológicas, faltan algunos reportes como el de compromisos de actas. se debe actualizar la base de conocimiento pues tienen vídeos desactualizados.
Jonatan
Coordinador Logistico in Mexico
Logistics & Supply Chain, 51-200 Employees
Used the Software for: 6-12 months
Herramienta de simple Uso y efectiva ante un sistema de gestión de calidad
Comments: Desde que se hizo la contratación de kawak se ha tenido un mejor control logístico en base a la documentación recibida por los transportistas y el personal de recepción, se ha tenido un mejor control documental con respecto a documentos no controlados y se ha podido solucionar
Pros:
Que conserva la trazabilidad de cualquier modificación que se realice no sólo en un módulo sino en diversos módulos como lo es planeación, riesgos y indicadores
Cons:
No encuentro ningún contra a la herramienta ya que siempre ha sido muy efectiva