Power-user
What Is Power-user?
Power-user is a productivity add-in that integrates with PowerPoint, Excel and Word. The plugin bring dozens of advanced features, such as a library of content (templates, icons, flags, charts,
Read more
maps, pictures, logos, CVs, tombstones, etc.), format automation tools, a productivity toolbar and more. Power-user helps professionals boost their productivity up to 50% by removing manual formatting, deliver impactful presentations and increase brand compliance.
Read less
Who Uses Power-user?
Heavy users of PowerPoint, Excel and Word looking to increase their productivity and easily make presentations consistent with their brand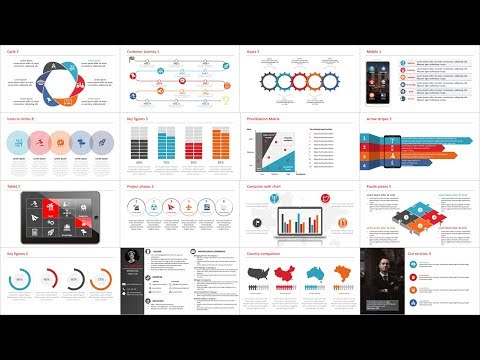 Not sure about Power-user? Compare with a popular alternative
Mogana
Consultant in Malaysia
Verified LinkedIn User
Management Consulting, 1,001-5,000 Employees
Used the Software for: 1+ year
Easy to Integrate and Use with Microsoft Office Tools
Comments: Great tool for heavy power point user. Most of the formatting and creating graphs and diagrams can be done under single tab .
Pros:
Most of the frequently used functionality is within on single tab. There is no need to switch tool bars often, therefore saves time and improve the level of attention in the document.
Cons:
Not all features are included such as Bold and Italic features
Power-user Response
4 months ago
Hi Mogana, Thanks a lot for your review. It's been a while but I wanted to inform you that you can now find the Bold/Italic/Underline shortcuts directly from the Power-user tab!
Verified Reviewer
Team Leader in Israel
Verified LinkedIn User
Marketing & Advertising, 11-50 Employees
Used the Software for: 2+ years
Great tool to consolidate all key functions
Pros:
It makes editing PowerPoint so much easier by combining all the important functions together. It also has lots of features to help make your presentation look much better and professional
Cons:
There isn't really anything not to like. I do wish I spent more time learning all the other things that it can do because I know there is tonnes of things I don't use.
Power-user Response
4 months ago
Thanks for the review!
Sreepathi
Senior Research Executive I in India
Verified LinkedIn User
Computer Software, 501-1,000 Employees
Used the Software for: 2+ years
Power-User - "A powerful tool for productivity"
Pros:
It reduces time, especially in creating presentations, with the help of many icons and diagrams readily available in power-user with no other searches. Another awesome thing is that Excel and PowerPoint templates are readily available to present our project uniquely and professionally. Power-user is the most recommended tool for everyday developments and quickly accomplishes our work.
Cons:
I don't think any of the cons, but If you add a few more templates for excel, it will be helpful.
Haroon
Business Development Expert in UK
Telecommunications, 10,000+ Employees
Used the Software for: 1+ year
Good Software
Pros:
Ease of use software and integration with other apps.
Cons:
Loading time in loading icons and other templates
Power-user Response
4 months ago
Thanks for the review Haroon
Borislava
Portfolio manager in Bulgaria
Pharmaceuticals, 10,000+ Employees
Used the Software for: 2+ years
A real productivity tool
Comments: This is a great software and I use it both in my personal and business work.
Pros:
I have used many productivity tools, but none can compare to power-user. This add-in really empowers my PowerPoint presentations and Excel files. I can prepare, design, and format documents, link and update my files with just one click, keeping the track where my linked files are stored and what exactly I have linked from excel to opt. The agenda update options are great as well. I can choose many slide templates and easily adapt them to my needs. This add-in helping me deliver better documents, while working faster to meet my deadlines within minutes.
Cons:
I need to relink my documents when I change the name of my source file.
Power-user Response
3 months ago
Hi Borislava, thanks for this great review! Very happy to hear you seem to be liking Power-user a lot. Regarding your question regarding the link, you should actually be able to update the links after renaming the file if you just open the renamed file before updating! Feel free to reach out if you are experiencing any issue