What Is Sage HR?
Sage HR streamlines HR for customers in over 1,200 cities worldwide. Sage HR modular platform includes; leave management, timesheets, shift scheduling, expenses, performance and recruitment.
Sage HR reporting gives you full visibility of your workforce with one source of the truth and the Sage HR app allows your employees to self-serve 24/7.
Who Uses Sage HR?
Sage HR is the ideal choice for small-to-medium businesses that don't want to get bogged down in using spreadsheets or paper to manage their employees.
Where can Sage HR be deployed?
Cloud-based
On-premise
Sage HR videos and images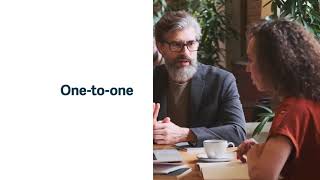 Compare Sage HR with similar products
Features of Sage HR
360 Degree Feedback Software
Accounting Integration
Activity Tracking
Alerts/Notifications
Applicant Tracking Software
Approval Workflow
Assessment Management
Automated Scheduling
Billable & Non-Billable Hours
Billing & Invoicing
CRM Software
Calendar Management
Calendar Sync
Candidate Management
Candidate Profiles
Candidate Tracking
Collaboration Tools
Compensation Management Software
Compliance Tracking
Continuous Feedback
Dashboard Software
Data Import/Export
Drag & Drop
Electronic Forms
Email Management Software
Employee Database
Employee Handbook
Employee Management
Employee Photos
Employee Profiles
Employee Scheduling Software
Expense Tracking
Goal Setting / Tracking
HR Metrics Library
Interview Management
Interview Scheduling
Job Posting
Labor Forecasting
Leave Policy Management
Leave Tracking
Mentorship
Mobile Access
Mobile App
On-going Performance Tracking
Onboarding Software
Online Booking
Online Time Clock
Online Time Tracking Software
Org Chart Creation
Orientation Workflow Management
Overtime Calculation
Payroll Management
Peer Appraisals
Performance Metrics
Performance Review Management
Progress Tracking
Publishing / Sharing
Real-time Scheduling
Real-time Updates
Recruitment Management
Reminders
Reporting & Statistics
Reporting/Analytics
Resume Parsing
Resume Search
Resume Storage
Review Cycle Tracking
Scheduling Software
Self Assessment
Self Service Portal
Shift Swapping
Sick Leave Tracking
Skills Assessment
Social Media Integration
Surveys & Feedback
Talent Management Software
Task Management Software
Third Party Integrations
Time & Attendance
Time Off Management
Time Off Requests
Time Tracking Software
Timesheet Management
Training Management
Trend Analysis
Turnover Tracking
Vacation/Leave Tracking
Version Control
Workflow Management Software
Nicole
Business Manager in New Zealand
Verified LinkedIn User
Information Technology & Services, 2-10 Employees
Used the Software for: 1-5 months
Alternatives Considered:
Easy to set up and run
Comments: Although we are only a small company, we were trying to manually record our employees' holiday and sick leave as well as days in lieu, but found that we were losing track of vital information. CakeHR lets us keep all this information in an organised way, and lets our employees also keep track of their accrued allowances, as well as requesting leave in a more formal and organised manner.
Pros:
I really liked the choice of price points, depending on the needs of your business. The user interface is also intuitive, and the calendar integrates well with Outlook.
Cons:
The trial version didn't have New Zealand public holidays automatically included, so I had to add these manually.
HR Bakery Response
3 years ago
Dear Nicole, I'm so glad to hear that you are enjoying your experience with CakeHR! There are a lot of features we keep updating on a weekly basis and, probably thanks to you, now we have possibility to import also public holidays of New Zealand. So now, for certain, you can refer us to your New Zealand friends and colleagues, we are all set :) With thanks, Viktorija
Vershley
IT Consultant in Mauritius
Computer Software, 11-50 Employees
Used the Software for: 1+ year
Appropriate for companies that want one system for whole HR/payroll process
Comments: Good experience so far. Does lack some out of the box functionalities but can be customized. But the team is having fun with the system so far.
Pros:
Navigating through the system is very easy and does not necessarily require full training before the end user starts using it. The reports and dashboards are on point for higher management for decision making. And simple requirements can often be easily implemented by the administrator.
Cons:
If the system is not properly maintained, the data can quickly become irrelevant and reports are no longer accurate. The should be a team to maintain the system and make sure all data being entered by the employees are correct and regular. For small companies with only a few employees this can be a difficult task.
Antonio
Head of I.T. in Spain
Chemicals, 51-200 Employees
Used the Software for: 6-12 months
Looks great and offer many modules and but the functionality of most of them is very basic.
Comments: Certainly cakeHR solves part of the management of my company's talent department, but it is still far from being a suitable software for companies with more than 50 employees.

Changing any software in a large organization is complicated and I believe that CakeHR has a great potential to be exploited, so I still hope that they will listen to the users' suggestions and implement the requested functionalities.

It would be a good thing if they published the roadmap so that we could know how they are going to develop the product.
Pros:
The user interface of the web application is nice. It is easy to use by employees for absence requests. The calendar view is very convenient to see at a glance the planned absences. The talent department likes the performance module.
Cons:
General: The administration of the system is difficult. It is not prepared for companies with more than 50 employees because any type of grouping has to be done employee by employee, among other thigs. Support: It is disconcerting, sometimes responding quickly and providing some solution, but most of the time, besides responding late, it gives the feeling of unprofessionalism. Interface: Apparently it is nice, but there are some views, such as the user profile management, where they are limited to show in a single column each one of the fields, which makes very uncomfortable the information visualization. Document management: It is extremely basic and not very efficient. It becomes chaotic. Absences: It more or less works well, although as always, with little flexibility, burdening the talent department with avoidable tasks. Expenses: The same, very basic implementation. For us to be able to use it in my company a couple of additional fields are needed (name and VAT number of the provider) which they promised to add before the second quarter of 2019 but have not yet done so. In general there are few updates. I feel that they were adding new features more frequently at the beginning of the year. Mobile application: It is very basic, almost no functionality. You can't clock in/out from the app, which is essential these days for employees who move around. From support I was told to access the web application from a mobile browser... API: Very basic and incomplete.
Conley
Freelancer in South Africa
Verified LinkedIn User
Computer Software, Self Employed
Used the Software for: 1+ year
Could this be the best HR software?
Comments: Our group utilizes it to deal with our time-off and remote working arrangements. It's really basic and simple to utilize and exceptionally practical. Looks perfect and proposition numerous modules and yet the usefulness of the vast majority of them is exceptionally essential.
I love that it is simple for my bookkeeping division to impart to me when solicitations have been paid.
Pros:
Exploring through the framework is exceptionally simple and merely requires full preparation before utilizing it. I truly enjoyed the decision of price tags, contingent upon the requirements of your business. The UI is likewise instinctive, and the schedule coordinates well with Outlook.
Cons:
No current cons I can think of. I had several login in issues a while back, but it was remotely fixed.
Computer Software, 2-10 Employees
Used the Software for: 6-12 months
Alternatives Considered:
Simple, easy to use HR software
Comments: Responsive to concerns, no reliability issues
Pros:
Our team uses it to manage our paid time off and remote working policies. It's super simple and easy to use and very cost effective.
Cons:
The way it is set up is probably designed for larger teams and takes a bit of effort in order to see everyone's calender as opposed to only the individuals on your 'team'
HR Bakery Response
3 years ago
Dear Matt, Thank you very much for your feedback! We suggest using also our CakeHR app, that will help you to manage time-off policies much easier and it's more convenient when you are on the go :) With thanks, Viktorija