Ten Thousand Coffees (10KC)
What Is Ten Thousand Coffees (10KC)?
10KC is a talent experience platform for inclusive mentoring, employee connectivity and skills development. Built for the new world of decentralized, remote and hybrid work environments, 10KC's
Read more
highly configurable technology helps employers build, scale and measure their employees' engagement, connectivity & skills development initiatives. 10KC's all-in-one solutions serve over 200 of the world's leading companies & social impact organizations.
Read less
Who Uses Ten Thousand Coffees (10KC)?
Leading Enterprise & Mid-Market Organizations, Professional Associations and Academic Institutions. People, DEI & HR Leaders in Talent, Culture, Engagement, Employee Experience, L&D & Early Talent.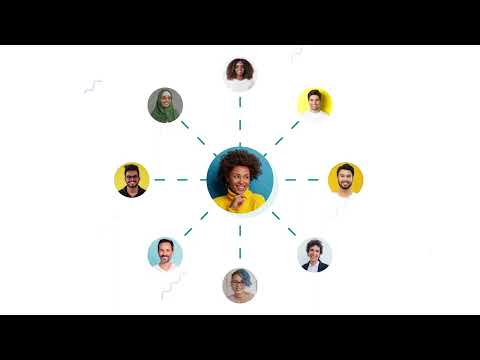 Not sure about Ten Thousand Coffees (10KC)? Compare with a popular alternative
Ten Thousand Coffees (10KC)
Ten Thousand Coffees (10KC) Alternatives
Reviews of Ten Thousand Coffees (10KC)
Bridget
Talent Acquisition Manager in Canada
Verified LinkedIn User
Information Technology & Services, 10,000+ Employees
Used the Software for: 1+ year
Great product to enable early career connectivity in a virtual workforce
Pros:
Love the automated smart matching and overall automation which saves our early career team time and resources in running a summer intern networking program. Also it is a very user-friendly product with smart nudges and reminders.
Cons:
Would like to see direct calendar integration and more features on the hub itself.
Ten Thousand Coffees Response
3 weeks ago
Hi Bridget, since you posted your review we are excited to share that we have launched new calendar integration features to improve your 10KC experience. The full integration is available for Outlook (on the web) users with support for other calendar providers coming early next year. You can learn more about our new features on our website here: https://www.tenthousandcoffees.com/product/integrations
Dan
Manager/Advisor in Canada
Financial Services Software, 10,000+ Employees
Used the Software for: 1+ year
Amazing Platform
Comments: This has been a tremendous asset in growing my network within my organization and beyond with my student network. I love the platform and I love learning from people as well sharing my own personal experiences
Pros:
The software is easy to use - very user friendly. Innovative with your profile creation and super creative.
Cons:
I would like to see improvement when matching with someone of they are looking for advice or wanting to give advice based of off their profile selections.
Ten Thousand Coffees Response
5 hours ago
Thanks for your review, Dan! We're so happy that you love our platform - it sounds like you're using it to the fullest! Our Smart-Match algorithm has a Match Quality Score of 98% and can be customized for each community and includes members' goals and interests, and organizational attributes like Line of Business, Job Function, ERG affiliation, Location and Tenure.
Jennifer
Outreach Coordinator in Canada
Education Management, 10,000+ Employees
Used the Software for: 2+ years
Great potential
Pros:
The Ten Thousand Coffees program has great potential to create meaningful and impactful networking relationships especially in our virtual world. I am part of a college hub and when used, the students get a lot of great practice networking virtually. The biggest issue is engagement (what isn't though!).
Cons:
I think an app with a chat/search/push notification of monthly matches/office hours would make the software better utilized amongst student users.
Ten Thousand Coffees Response
2 years ago
Thanks for your review, Jennifer! We're so glad you love our platform, and will pass your ideas on to our product team!
Harun
Program Coordinator in US
Nonprofit Organization Management, 11-50 Employees
Used the Software for: 2+ years
Great Platform for Member Engagement
Pros:
I liked the online mentorship service the most about the platform. It helps mentors and mentees to come together, schedule meetings, great marketing tools, automated communications makes our job too easy. Platform is very intuitive and easy to use. User interface and experience are seamless.
Cons:
I don't really see downside about the platform/software. Everything worked out well.
Ten Thousand Coffees Response
3 weeks ago
Hi Harun, We're thrilled to hear you're enjoying our mentorship solution! Our product team works hard to launch features that will make your user experience seamless and we're happy to hear your program users are using our new calendar integration feature to book their introductions with ease. If you have any questions about how you can further maximize your experience, feel free to reach out to us at [email protected] Have a great day!
Carly
Communications Officer in Canada
Higher Education Software, 1,001-5,000 Employees
Used the Software for: 1+ year
10K coffees
Comments: We've really enjoyed it! One thing we've really been liking recently is the events that have been hosted by 10k Coffees and are available to all members. Also, the staff are really kind and responsive.
Pros:
This software is a great way for people to connect with each other. I like the office hours option and it's been great during COVID for our constituents to connect with one another with relative ease.
Cons:
One thing we've struggled with is the categories that people can choose a role (that we set - graduate, 1 or second year student, seasoned alumni, etc.) but we can't necessarily filter by what they're looking for. This means that sometimes our communications are limited to where they are in their career, rather than what they're looking for. Because we're a College, we have many people in our community who may come back mid-life for a career change, and it'd be nice to be able to use this data for a bit more than just what role they've used. We've tried to troubleshoot this with our 10k coffees rep, and it seems there's little we can do.
Ten Thousand Coffees Response
2 years ago
Thanks for your review, Carly! We're so glad you love the platform ad have been taking advantage of our Office hour event function! This is definitely something our Product team is looking into, so we will update you as we make changes!