Who Uses NeeyamoWorks?
NeeyamoWorks is an industry-agnostic company that specializes in providing global products with localized configurations. WE are specially designed to cater regions like EMEA, Asia-pacific and LATAM.
What Is NeeyamoWorks?
NeeyamoWorks, a global HR technology suite created to support your global workforce no matter its size, diversity, geographic presence or complexity. NeeyamoWorks is a future-ready, HR technology solution with an intuitive design providing a superior experience for your employees.
NeeyamoWorks Details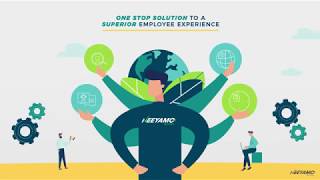 Play
NeeyamoWorks pricing overview
NeeyamoWorks does not have a free version.
---
Pricing Details
Please contact NeeyamoWorks for detailed pricing information on all products.
NeeyamoWorks deployment and support
Support
Email/Help Desk
FAQs/Forum
Knowledge Base Software
Phone Support