Who Uses Nextiva CRM?
Businesses needing multi-channel customer support software that allows agents to help customers over multiple communication channels, managing all of their interactions in one place.
What Is Nextiva CRM?
Nextiva Service CRM is a multi-channel customer support and customer experience software that allows agents to help customers over multiple communication channels, managing all their interactions in one place. With Artificial Intelligence tools, an intuitive rules engine, and database builder, businesses can automate workflows to save time and effortlessly gain insights from the data. Comprehensive experience scoring and patented SmartTopic technology give companies a holistic view of customers.
Nextiva CRM Details
Nextiva CRM Pricing, Cost & Reviews - Capterra UAE 2020
Nextiva CRM does not have a free version but does offer a free trial. Nextiva CRM paid version starts at $10.00/month.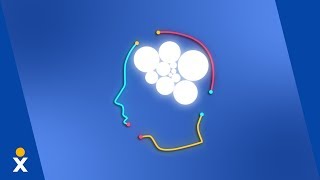 Play
Nextiva CRM Features
Analytics
Customer Segmentation
Dashboard
Knowledge Management
Multi-Channel Data Collection
Negative Feedback Management
Predictive Analytics
Sentiment Analysis
Survey/Poll Management
Text Analysis
Calendar/Reminder System
Document Storage
Email Marketing
Internal Chat Integration
Lead Generation
Lead Scoring
Marketing Automation Integration
Mobile Access
Quotes/Proposals
Segmentation
Social Media Integration
Task Management
Territory Management
Jean H.
IT Professional
Health, Wellness & Fitness, 51-200 Employees
Used the Software for: 6-12 months
Overall Rating

Ease of Use

Features & Functionality

Customer Support

Value for Money

Likelihood to Recommend
Reviewer Source

Reviewed on 05/12/2018
"Nextiva delivered for our business"
Pros: 1. What a difference a new system can make on your business. Now, phone calls are going to the right individual in their department. Before using a VoIP service, our whole system was a mess. We had no department structure regarding calls, and they were being answered by the closest person to the main phone in their department. The quality of the service is great, too. Every call has been crystal clear, and no dropped calls.
2.) Easy to use for our company. We have several employees that range from their mid-20s to 50s. After a week of using the NextOs; they all understand how to use the phone, and the app. The app has added a new communication layer for our business. It's gave all our employees the ability to chat with each other on the app and eliminated the need to text on a personal cell phone.
3.) So far if we have any questions, we have a support representative that we can email or call with any questions. The whole concept of a VoIP phone system can be intimating, but the on-boarding process made it a lot smoother and easy for our IT department.
4.) A neat feature that we just started to use is Nextiva Analytics. It provides you with all the data that you need to analyze your calls. You can see the various data regarding your calls and do business adjustments. It's like a top overview of your call data.
5.) From our first sale's call to when we call now, everyone has been professional and polite at Nextiva. We are comfortable with their service, and their team. We
Cons: What we liked least about using Nextiva is the onboarding process took a bit longer than we expected. We had a delay porting our numbers to Nextiva. Beside this small headache, we have had smooth sailing.
Reviewer Source

Reviewed on 05/12/2018
David K.
IT admin
Business Supplies & Equipment, 51-200 Employees
Used the Software for: 1-5 months
Overall Rating

Ease of Use

Features & Functionality

Customer Support

Value for Money

Likelihood to Recommend
Reviewer Source

Reviewed on 11/10/2019
"Nextiva the Good the Bad and the Fugy"
Comments: The best things about working with Nextiva are
1. Our Sales Rep .
2. Amazing! HD Call quality compared to our old VoIP Service.
3. Versatility of the software. Our Sales Rep worked his ass off for us. And had the patience of a saint with my million and one questions, and reworking the quotes to our needs over & over & over....
Over a years' worth of questions and reworking the quote to something we could get the big boss to sign.
Let's be realistic any time you are making this big of a change to your corporations 30+ phone network in multiple states. it will never go 100% perfectly without a hitch as much as you prepare and strive to make every preparation.
Two months before our ISP was to be installed was when we had our first glitch at the beginning of the setup process while I was on vacation with the family, and only had access to my Cell phone.
And I got the much-dreaded email from the Boss saying no-one can call in on our Toll-free phone number. We're losing sales! What's going on? This could be a career-ending type of event. Our toll-free number just stopped working 2 months before the date we requested the porting to take place. I Called the sales rep. He assured me it wasn't anything that Nextiva did.
About 15 minutes later the sales rep called me back. O' My god it was us!
He figured out what happened and mad things happen on his end to get our phones back up temporari
He Saved my Bacon!
Pros: Ease of use to add and manage users in multiple cities and states remotely.
Ease of adding new phones or devises Like VoIP PA Speaker in the Factory. And cordless phones as a secondary phone sharing a single Ext # with a desk phone.
The old Cell Phone App. (not the new one) everyone loved this App.
Cons: 1. Build Call Flow is a total Fake selling tool used to show potential customers how easy it is to configure your call flows. It's total BS. If you call customer support to assist you in a new configuration they tell you. O that doesn't really work anymore, we need to configure it on the back end for you. Don't try to use it.
If it's nonfunctional don't try to sell me on how easy it is using it.
Reviewer Source

Reviewed on 11/10/2019
Eli F.
manager
Retail, 2-10 Employees
Used the Software for: 2+ years
Overall Rating

Ease of Use

Features & Functionality

Customer Support

Value for Money

Likelihood to Recommend
Reviewer Source

Reviewed on 29/07/2020
"company is a scam"
Comments: Dont bother with this company. I have active lines. Sales rep wont answer for months via phone or email. Then they will blame you for not calling in again. Also beware all of their contract auto renew for ever without them notifying you. So for example you sign a 12 month contract it will auto renew on the last day for another 12 months.... No email, no notification nothing.
Pros: decent IP phone system ,apps or not good though
Cons: Support and contract auto renews with letting you know
Vendor Response
by Nextiva on 26/08/2020
Hello Eli, thank you for sharing your experience with us. We're sorry to hear that you had trouble reaching your Sales rep and issues with your contract. We want to help resolve any issues you still have and will have our team reach out ASAP.
Reviewer Source

Reviewed on 29/07/2020
Daniel V.
Business Owner
Management Consulting, 2-10 Employees
Used the Software for: 1-5 months
Overall Rating

Ease of Use

Features & Functionality

Customer Support

Value for Money

Likelihood to Recommend
Reviewer Source

Source: SoftwareAdvice
Reviewed on 22/08/2018
"Do Not Do Business With This Terrible Company"
Comments: It is with much disappointment and regret that I write today regarding my recent experience with Nextiva and its employees. It was, without a doubt, one of the most personally frustrating and financially damaging experiences I have had to experience in my years of communications with a service provider of any kind.
I am a business owner who depends greatly upon the ability and ease for my customers to contact me for products or services. Without the communication of both our established and also potential clients, I wouldn't be in business to this day. I find it most imperative that in order to keep my clients, I must carry my business in a way that is integrous and honest, and it was to my ultimate disappointment that Nextiva's employees did not share the same values.
As my business grew, I found myself in need of a phone service that offered more than my mobile service provider did, so I began looking for internet phone providers that could accommodate my needs. It was in March of 2018 that I committed to finding a resolution to the need, and also when I initially contacted Nextiva for service. My business and its employees rely solely on communication by mobile devices, and it was our understanding upon several conversations with Nextiva's sales department that Nextiva would allow me to continue to use my mobile device while utilizing their features for my business (IE Call Forwarding, Call Transfer, Conference Calling, etc). Through multiple conversations with Nextiva Sales and even Nextiva Management, I made it very clear that I used a Straight Talk mobile device powered by Straight Talk wireless service, and I was assured that Nextiva's service and features would work perfectly well on my device, and that there would be absolutely no issues porting, but rather a reliable and smooth transition and zero loss of connection at any time. After many issues, failed port-in attempts, and multiple service disconnections, we discovered that Nextiva does not work with a Straight Talk mobile device. This distressing sequence of events resulted in a devastating loss of profit for my business while we experienced multiple shut downs of our only business line of communication. In fact, we believe to be the first customer of theirs to attempt use of their service with a Straight Talk device, as it became clear that they were not even aware that the type of device would not work with their service, further proving that they had not ever tested using this type of device. It is unfortunate that Nextiva advertises that their service will "work with any provider on any device" as it is blatantly untrue and false advertisement.
It took two separate instances of "mobile phone disconnections" and troubleshooting with Nextiva's technical support team to conclude the prior stated. Not only did Nextiva's service require that we go through three port-in attempts, but our mobile services (and therefore business calls) were disconnected twice over several hours before Nextiva's team could conclude the reason why. After several days and hours on the phone spent with Nextiva's team and realizing that their service would not work for our needs, the porting team then ported-out our main business line without our authorization or knowledge. In fact, we didn't have any idea that Nextiva's porting department ported out our number for nearly an entire week and were not able to retrieve the number for 8 days after it was brought to our attention that it was ported out unauthorized – we only found out because we received an email from a customer asking for a "working phone number" that they could reach us at. You can imagine the kind of frustration this caused on our end to realize that the reason we weren't receiving business was because of something Nextiva's employees took upon themselves to do without our authorization, let alone our knowledge. Upon requesting that our service be cancelled prior to the unauthorized port out, it was made clear to more than one person that we could not port out our number until we had a new service provider to port out to. Support team members of Nextiva supposedly understood this by promising not to shut our service off until we found a new service provider, yet ported the number out anyway, leaving us to chase it down on our personal time outside of Nextiva in an effort to regain control of it.
This year our profit margin had been slowly rising higher until we had no phone or open line of communication with our customers. During the month that we spent attempting use of Nextiva's service unsuccessfully with our multiple port in attempts and disconnects, our profit margin dropped 96%. I can't begin to place a value on the amount of business that I have lost by not having an open business line for my customers to reach me at. I have hundreds of loyal clients of over 6 years that were unable to reach me (and at this point may believe I'm no longer in business), several sales that I was in the middle of that I was never able to complete, and several websites and advertising avenues with business line listed, that appeared fraudulent to (who knows how many) potential clients searching for services from my business as well. It is unknown if I'll be able to recoup all of them back, and unfortunately, there is no way that I'll ever know.
I can state for certain that I did not receive business phone calls for anywhere between 1-2 weeks combined due to the incompetency and many mistakes of Nextiva's employees that we experienced during our attempts to use their service. We were billed for two months of service that we did not use and spent hours of both our personal and our business time in attempts to resolve any and all issues with their team, ultimately, to no avail. It was discussed with both Nextiva's porting department as well as their retention team the multiple issues that contributed to our needing to cancel, and we were assured that because we were unable to use their service as expected, that we would be refunded the full amount of our costs. We signed up for a 30-day trial (or money back guarantee) but because of the multiple failed ports, we missed our window to cancel (to no fault of our own). Not only were we assured that our payments would be refunded due to our extensive issues, but we were then lied to on the phone during our final disconnect of service by an employee whop stated that Nextiva would never have promised us a refund, and that we should not expect one.
I am a business owner that is undoubtedly frustrated and beyond upset over the financial damages and los that we experienced during our time attempting use of Nextiva's services. I wouldn't recommend that anyone spend a moment of their time speaking to their team. It was most devastating to learn that I couldn't trust the words coming out of their mouths at any given time, as they have mastered the art of saying exactly what it is that their consumer wants to hear. Perhaps this may be a service that works better for landline users (though that is stated with only the utmost assumption), but if that is the only case, then Nextiva needs to stop selling their service as a solution for mobile phone users as well.
Pros: Nothing. This product was absolutely horrible - but the customer service was even worse. Customer Service and Tech Support know very little about what they are selling. See full review below.
Cons: customer service, technical support, customer relations. All of their team does not work together and none of them know what they're talking about. Their service states that it will work with ANY DEVICE, and it is NOT TRUE.
Reviewer Source

Source: SoftwareAdvice
Reviewed on 22/08/2018
Heather D.
Admin Support
Construction, 13-50 Employees
Used the Software for: 6-12 months
Overall Rating

Ease of Use

Features & Functionality

Customer Support

Value for Money

Likelihood to Recommend
Reviewer Source

Reviewed on 23/05/2020
"Overall the product works and I see it improving overtime"
Comments: Overall this product is well worth the money, especially if everyone in the office is working remotely, its easy very user friendly, and customer service has been helpful when needed.
Pros: This product overall is easy to use with minor glitches that I see improving over time, and granted I just started to use this product during a global pandemic so all wifi based programs are experiencing much higher use rates. This program has an app that's on your personal cell phone, and the app is extremely east to use, the layout is honestly perfect. I'm easily able to answer the call, mute it and transfer to who it needs to go to.
Cons: The only con I have so far I feel as though may be just due to not knowing the program fully yet, but sometimes the call will flash on my screen and then disappear and say I have a missed call. Which is then confusing because I'm not sure if its truly a missed call or another office user picked it up.
Reviewer Source

Reviewed on 23/05/2020