What Is AutoCAD?
2D and 3D CAD software that provides innovative tools for design and documentation. AutoCAD is also available as mobile apps. It can be customized with several add-on apps and APIs.
AutoCAD comes with specialized toolsets for specific work : architecture, electrical, mechanical, MEP, 3D map and plant 3D.
Who Uses AutoCAD?
Architects, engineers and construction professionals
Where can AutoCAD be deployed?
Cloud, SaaS, Web-based, Mac (Desktop), Windows (Desktop), Windows (On-Premise), Linux (On-Premise), Android (Mobile), iPhone (Mobile), iPad (Mobile)
About the vendor
Autodesk
Located in San Rafael, US
Founded in 1982
About the vendor
Autodesk
Located in San Rafael, US
Founded in 1982
AutoCAD videos and images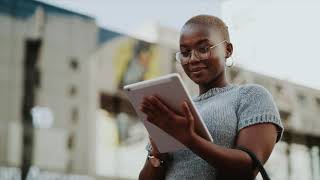 Compare AutoCAD with similar products
Features of AutoCAD
2D Drawing
Annotations
Collaboration Tools
Data Import/Export
Drafting
File Management
For Architects
Aman K.
Business Analyst in India
Verified LinkedIn User
Information Technology & Services, 1,001-5,000 Employees
Used the Software for: 1+ year
Best 3D drawing tool
Comments: I'm satisfied with this software as it serves my purpose and daily requirements.
Pros:
Autocad has a lot of functionalities which helps in 2D,3D drawing for any construction project and the ease to access these tools makes it one of the best tool available in market.
Cons:
Not much to dislike in this sofware, It pretty much serves my daily needs and requirements from a software.
Kristofer R.
Student in Mexico
Verified LinkedIn User
Chemicals, 1,001-5,000 Employees
Used the Software for: 1-5 months
Alternatives Considered:
Autocad = Quality
Comments: It's a good experience, I learned a lot, from 2D drawing to 3D renderings that could take hours. Being able to create scenarios and then demonstrate them to an audience was quite nice, as well as the quality of the renderings. I liked the fact that they have a lot of tools and how easy they are to use.
Pros:
I really like the way it works, its tools remind me a lot of other products from other brands, which made me get familiar with the product faster. At first when I downloaded the program, I thought it would be impossible for me to understand it since I had never had an approach to this type of drawing programs, but inside the program you can learn a lot, since it has small help boxes that come out every time you want to use a tool.
Cons:
Possibly what I liked the least, was the unexpected shutdowns that the program gave me, this happened mostly when working with 3D models, it was a bit annoying, but the autosave worked. In the same way, I never liked the file saving, I always had to look for the folder where I wanted to save it, even if it was always the same one.
Arlex G.
VICEPRESIDENT in Venezuela
Verified LinkedIn User
Used the Software for: 2+ years
Autocad, it was my design school.
Comments: With autocad I learned to design with a computer, I learned to model, I learned CAD, it was my initial school.
Pros:
Working in AutoCAD is much easier than working on paper. We saved a lot of time and it's much simpler than that. Doing it by hand can be tedious and we also have to consider our prolixity when it comes to doing it on a sheet. As Autodesk is launching new versions, they do not change much with respect to the previous ones so that the user does not have to update to something completely unknown. The latest versions are very similar, except that they add new small functions. The configuration to print a drawing in AutoCAD in different formats is very easy. There are many formats included and we can adjust colors, margins, layers, among many other aspects. AutoCAD has been linked to multiple platforms, with the benefit of being able to export and import files of all kinds. For example, we can bring an image or a block to the software, among other applications.
Cons:
The main disadvantage is the high cost of the program, since the license costs a few dollars. Knowing how to use the software fully requires a lot of time since there are many functions that are not so well known, and even that they are of little application, since they are very specific. It requires a very powerful computer to work with the latest versions (especially in 3D). At least 2GB of RAM, 2GHz processing speed, and a space greater than 100GB on the hard drive. If we make an object in 3D, with many details, brightness settings, brightness, details of materials, for the best commercial computer we have, it usually slows down a lot. There are better software to make 3D drawings that are more sophisticated, with more functions and that do not slow down so much when working with a very heavy file.
Kelsey B.
Landscape Designer in US
Architecture & Planning, 2-10 Employees
Used the Software for: 2+ years
Love love love
Pros:
I honestly love the commands in AutoCAD, they're pretty intuitive without being overly complicated. I like that the command bar also explicitly spells out additional options for each function. I feel like the overall ease of use is relatively good. If you're familiar with programs in general, CAD will be no big deal. However, the return on the project is exponential for the ease of use, so that's wonderful. I use the program daily, even above doing simple linework in Adobe products, for example. CAD has become so ingrained in my workflow that I really can't do without it.
Cons:
The biggest con I can think of has to do with the consistent functionality of certain commands I use. For example, the hatching command does not always read linework as complete/joined even when I know that it is, which results in a wildly skewed hatch. As well, the draw order command does not always function properly. Basically, I don't have a huge complaint - more like I think there's still bugs that need to be worked out. Overall, I love CAD.
Minhal M.
Student in Italy
Research, Self Employed
Used the Software for: 2+ years
AutoCAD: Ultimate tool for Research Professionals
Comments: AutoCAD has never let down my expectations and has always fulfilled the tasks as required.
Pros:
I like to be flexible in my research design stages as the design tool software has the ability to reflect
Cons:
Sometimes the exporting of design drawings lags and takes time to be saved onto an external storage.