Who Uses ClickUp?
Teams that want to work smarter and more efficiently on a masterfully intuitive platform.
What Is ClickUp?
ClickUp is one app to replace them all. It's the future of work - where anyone can work on anything. More than just task management - ClickUp offers docs, reminders, goals, calendars, scheduling, and even an inbox. Fully customizable, ClickUp works for every type of team, so all teams can use the same app to plan, organize, and collaborate.
ClickUp Details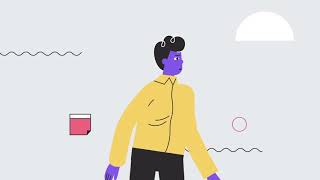 Play
ClickUp pricing overview
ClickUp has a free version and offers a free trial. ClickUp paid version starts at $5.00/month.
---
ClickUp deployment and support
Support
24/7 (Live Rep)
Business Hours
Online
Deployment
Installed - Mac
Cloud, SaaS, Web
Installed - Windows
Mobile - iOS Native
Mobile - Android Native
Training
In Person
Live Online
Webinars
Documentation
---
Review software
Share your experiences with other software buyers.
Write a Review!
Filip I.
Managing Director
Information Technology & Services, 2-10 Employees
Used the Software for: 6-12 months
Overall Rating

Ease of Use

Features & Functionality

Customer Support

Value for Money

Likelihood to Recommend
Reviewer Source

Reviewed on 30/12/2020
"Flexible, Intuitive & Full of Features"
Comments: Now that I've used it for almost a year, I feel very confident in its abilities. It took me a while to understand how to use all of its functionalities but it wasn't hard, it just took time. Now I can build really useful systems with it, from client portals to even advanced relationship management and client engagement solutions. I've set it up so it's useful to me and my team but the overall feeling is that it drives me to do work rather than to track time or check on tasks or look at reports. It really focusses all members to complete tasks!
Pros: I really like how it allows you to create any structure. Using spaces, folders and lists, I can segment clients in different spaces, organize projects in folders and use lists for project stages. I like how they offer many templates (I recommend every newbie to start from there) with ready functionality like agile project management or even a light CRM. I also like to use their native apps on desktop and mobile because they're intuitive and easy to get into.
Cons: One must have some experience with productivity tools to get into the useful features. Because the system offers such a high level of flexibility, it demands an organized and streamlined implementation to get the best benefit out of the product. Although extremely easy to configure, one needs to have experience in generating reports to understand how to build the dashboard widgets optimally. A lot of time can be spent on understanding how the system works and at the beginning it feels like nothing is happening.
Reviewer Source

Reviewed on 30/12/2020
Andreas J.
System developer
Internet, 2-10 Employees
Used the Software for: 1-5 months
Overall Rating

Ease of Use

Features & Functionality

Customer Support

Value for Money

Likelihood to Recommend
Reviewer Source

Reviewed on 31/03/2019
"Clickup is packed with features, but it needs some polishing"
Comments: Clickups main strength is to give the user full control over how they want to manage their tasks and checklists, while also give the option to viw them the way they prefer it. There is a bit of a learning curve with clickup, but one you get the hang of it, clickup has the possibility of saving a lot of time (for example with recurring tasks for us).
For the productivity freaks like me, clickup is an uncut diamond that need a lot of polishing (mainly better styling in terms of visibility of featues - especially for people with bad eyesight like my girlfriend - but also in terms of using the screen space as optimally as possible). I hope that with time the styling gets updated such that new users can get the same enjoyment out of this system as we have when we applied our own styling to clickup.
Pros: I like that there is so many ways you can customize and view you tasks, which was vital for my girlfriend and i who uses clickup for managing our daily lifes together and for our jobs. The primary reason we switched to clickup was the ability to make recurring tasks, such that we could keep track of maintenace tasks in our home that doesn't have to be done every week.
Before i managed this manually for us, but now we have automated this with clickup. In combination with this we wanted to have one system to manage all over our tasks, reminders and notes, which clickup can do for us. We also wanted to be able to switch views, bacause my girldfriend wants to see tasks in a list view, where i prefer a board view, which was what the main thing that convinced my girlfriend to switch over from trello, which doesnt have this feature.
Cons: The main problem we have with clickup is the overall styling and layout of clickup. Mainly many of the colors in the app is too neutral and often just different shades of grey, which makes it hard to distinguish one thing from another.
Also the acitivity overview in each task is WAY to big, and it would be cool if this was made an optional thing to view, which was hidden at default or could be set to hidden in the settings because we rarely use it.
Lastly the individual elements on the views and for each task has way to much padding around them, which makes it such that you almost cant see any of the important (in my opinion) things on each task, whick is the checklists and the subtasks, which gets pushed out of view when you are rolled to the top of the task, especially when viewing things on a laptop. This also applies to list view, where the tags (which is also hard to read for my girlfriend with bad eyesight) could be moved out to the right instead of being underneath the task name to fill less on the screen so more can be viewed.
To try and make up for these problems, i have actually made my own styling to clickup (i am a system developer myself in my daily job) to solve many of the isues we have with it. When these things are solved, clickup becomes much more intuitive and user friendly to us.
We hope that with time the styling will improve such that we dont have to make out own styling, but in the meantime we get around these issues by this method.
Reviewer Source

Reviewed on 31/03/2019
Melody E.
Credentialing Specialist, Accreditation Secreteary
Mental Health Care, 11-50 Employees
Used the Software for: 1-5 months
Overall Rating

Ease of Use

Features & Functionality

Customer Support

Value for Money

Likelihood to Recommend
Reviewer Source

Reviewed on 25/09/2020
"Great collaborating task app! Takes a minute to learn, but changes everything once you do!"
Comments: ClickUp has revolutionized our agencies ability to track tasks and to be able to collaborate as a team! I have multiple "Spaces" set up within my workspace that help me keep my life and job organized. Here are some of the spaces that I have:
1. Work tasks - private list that only me and who I add can see (shared with my direct boss so she knows where I'm at and can collaborate w me), Sorted into lists based on topic
2. Personal tasks - I put to-dos here for my personal life, so I don't forget to do those things either! Even though I'm in the "Workspace" for my employer, I can set up a list for myself that only I can see!
3. Administrative Staff shared workspace - this is a space where all of the administrative staff at the agency can collaborate, organize tasks, assign between each other and maintain our productivity!
4. Accreditation Space: Our agency is accredited through an organization called CARF and in order to maintain this accreditation, we have to comply with over 1,500 standards! It's a huge job and a lot to track! Our most recent project has been to enter, set tracking and assign all of these standards to members of our "CARF Team!" My job is to basically be the secretary for all of the information and make sure it's completed on time and to track all of the paperwork and data, so it's available when our next accreditation survey rolls around. There is NO WAY that this level of tracking and organization would be possible without ClickUp! This is a game changer!
Pros: This is a great task app! For me, one of most important feature is the ability to collaborate with others in your team! We have multiple "teams" of people throughout our agency and we have various "Spaces" set up for the different teams to track tasks and make sure we aren't missing details! Here are a few of my other favorite features:
1. Tasks can be assigned to specific team members within the space
2. Folders can be shared with those not on the team to make collaborating easier
3. There is a ton of customization options for tasks to help you such as: priority level, due dates, tags, creating dependencies in tasks (which links tasks so you know you can't do one until you do the other), leaving notes/comments on the tasks so you remember where you left off or to @mention someone and converse with them.
4. There are multiple ways to view tasks like in a list or on a calendar, board view, etc (or multiple views combined!)
5. You can view all tasks assigned to everyone or just those assigned to you and you can sort how the tasks are organized on your "view"
Cons: It takes a minute to learn the features and understand the possibilities. The fact that there are so many options is amazing! However, there is definitely a learning curve in understanding how the program works and getting a feel for how to set things up and utilize them in a way that is best for you.
Reviewer Source

Reviewed on 25/09/2020
Jeff S.
Founder
Computer Software, 2-10 Employees
Used the Software for: 1-5 months
Overall Rating

Ease of Use

Features & Functionality

Customer Support

Value for Money

Likelihood to Recommend
Reviewer Source

Reviewed on 04/12/2020
"Moved from Asana to ClickUp"
Comments: We love ClickUp and find it a great tool for managing all of our projects. Now we can see what is going on with everyone, in one view, but then dig into the projects themselves (individually) and see the child tasks there.
Pros: We moved to Clickup from Asana after using Asana for a few months. We found ClickUp had much more customization and flexibility. This was especially with the views, and making it so that you could get everything in ONE view. We also love the proactive notifications, like if you are moving a task to being complete, that if there are sub-tasks under that (that are still active) that you are given the option to update the sub-tasks dates/status. Overall, after using this system for many weeks, we have found ClickUp has made us much more efficient, and also given us visibility into all of our projects. We also love all the options you have appear when you right click on a task.
Cons: The only issue we have really found thus far is that some of the screens, mainly while using the Drag and Drop, can lag for a second or two. As a result, you have to learn to wait while using the drag/drop when you release the "drag" so that it appears in the correct place.
Reviewer Source

Reviewed on 04/12/2020
Verified Reviewer
Financial Analyst
Education Management, 1,001-5,000 Employees
Used the Software for: 2+ years
Overall Rating

Ease of Use

Features & Functionality

Customer Support

Value for Money

Likelihood to Recommend
Reviewer Source

Reviewed on 18/12/2020
"Extremely Powerful"
Comments: I have tried many other task management apps and programs. I keep coming back to ClickUp!
Pros: I use Clickup for task management. It fulfills my needs and then some. I am a team of one that manages large projects. Clickup is a great tool for keeping track of deadlines, external email communication and documents related to any step of the project. The key for me is the integration with Google Drive. This integration allows me to link documents to any task so that they are handy when it comes time to complete the task.
Cons: I think the reoccurring task section needs a bit more work. It is better than it was however it is still limited in its abilities. It would be nice that when a task is completed and set to reoccur the user is prompted to select what information, if any, is carried forward to the next task and to confirm the due date. I have tasks that reoccur based on scheduled meetings and with the meeting schedule not consistent its challenging to have a task reoccur.
Reviewer Source

Reviewed on 18/12/2020