Sage 100
What Is Sage 100?
Sage 100 is the right ERP solution for your industry. Sage 100 is an ERP platform for growing and medium-sized sales and manufacturing companies. It is the ERP solution for medium-sized companies
Read more
that want to design their business processes individually. Sage 100 offers you integrated applications for every company area, which you can easily put together individually.
Read less
Who Uses Sage 100?
Company size between 10 and 200 employees. Very suitable for the areas of production, sales and professional services.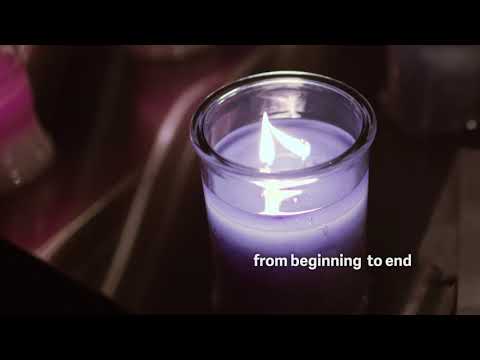 Not sure about Sage 100? Compare with a popular alternative
Not available in your country
Blake
Ecommerce & Consumer Products Manager in US
Verified LinkedIn User
Mining & Metals, 11-50 Employees
Used the Software for: 2+ years
Alternatives Considered:
Huge improvements over earlier Sage products
Comments: We've been able to greatly improve how our manufacturing processes across various locations are reflected in our budgets and accounting practices. It's saved us thousands of hours per year in terms of extracting the data, manipulating it, and putting it back into Sage for final reporting. You can now do that within Sage 100.
Pros:
Our organization moved from Sage 50 to Sage 100 and wow, what a difference! We thought Sage was the issue, but really the business had just outgrown the more base version of the software. Sage 100 can fully handle complex costing and processes present in a modern day manufacturing business. It can collect data at various nodes in the process and roll them up for budgeting and forecasting.
Cons:
We use a lot of agile software platforms on our sales and ecommerce side of the business, and Sage 100's API catalog doesn't really keep up with what's needed to move quickly in 2020.
Sporting Goods, 2-10 Employees
Used the Software for: 2+ years
Alternatives Considered:
To many steps to do simple daily process
Comments: Sage works, support companies and eide bailey sold it to us did not do there due diligence in my opinion selling us the software we needed that would handle what we do. Integration problems and being told to use a certain card processing that did not work without a bridge with fusion costing us more money and have had it out 4 times in the last week.
Pros:
The accounting portion is probably the most complete.
Cons:
To me there is several cons we have found after the purchase. My biggest complaint being the amount of time it takes to do simple process. Example: when we have price changes and adjustments to make, it can not be done from a central place. As a dealer that is retail and wholesale both, we have to change retail in one screen, wholesale on another, and finally cost in a completely different location. When you have 30k items this takes 4 times longer than other systems. My other major complaint is dealing with several different companies to get everything you need to support sage for daily operation. We have experienced finger pointing back and forth from the support companies of whose problem it is and nothing gets corrected for months. As I say we are over 2 years from our sign up and it has been a multitude of issues and we are still not complete. Delays on large orders put into fusion portion are a time killer.
Wholesale, 11-50 Employees
Used the Software for: 2+ years
Alternatives Considered:
Sage 100 Review
Comments: We migrated from QuickBooks Enterprise to Sage 100 in 2015. We have had no regrets on this migration and believe we have much better control of our inventory which drives our financial results.
Pros:
Sage 100 has all of the features that our small business needs. We require inventory management with bills of materials and work orders. Sage does an excellent job handling this.
Cons:
It is not a case of dislike but more of under optimized. The general ledger system is not fully developed for drill down capability. All of the information is in a relational database but accessing inquiring type information is more cumbersome than it needs to be. We have written Crystal reports to accommodate this need.
Kenneth
Vice President in US
Maritime, 11-50 Employees
Used the Software for: 2+ years
Sage 100c 2017 - 2019 review
Comments: Company replaced Platinum for DOS which had been in place for 20+ years. So moving to Sage 100c and having the ability to drill down into the data is a great feature. Being able to email invoices/purchase orders have improved the productivity of employees (they no longer have to go look for hard copies).
Pros:
First off is the User Define Fields (UDF), if a field is not in the software or you have something unique that needs to be captured, as an end user you can add the field without custom programming or use of a VAR. The next feature would be Visual Integrator (Import/Export utility), this feature is great for either uploading data into Sage or exporting data for analysis. Memo Fields are great! Paperless Office is great along with the ability to email invoices, purchase orders, etc. Sage Intelligence is a love/hate relationship: Very easy to build reports, but the runtime for running reports takes a long time (i.e. most of my reports 1-2 minutes) versus the standard Sage financial reports of 10-15 seconds.
Cons:
The Extended Description for inventory items. For the life of me, not sure why Sage still uses the Extended Description in inventory. This makes it very difficult for data imports or exports. If your company does drop shipments then really understand how it works. On the inventory side you end up with a black hole. Moving invoices from one batch to another is limited utility due to no one can be in the batch, so we end up moving invoices after hours. When running the Period End process for a module locks users out, so this normally has to be done during none business hours. Sage is weak in the inventory physical count area (i.e. cycle counting).
Government Administration, 11-50 Employees
Used the Software for: 1+ year
Source: SoftwareAdvice
Solid mid-market enterprise accounting system, with quirks
Comments: Very solid system with a few frustrating quirks. You will need to host any version of Sage 100. Consider a cloud-based software as an alternative (Sage Intacct perhaps, although the price skyrockets compared to Sage 100).
Pros:
-very cost-friendly pricing for small or medium sized businesses. this is the biggest selling point for Sage to me - it beats Quickbooks as a more ERP level system but is still very reasonably priced -solid on standard accounting -multi-company/location/entity reporting -import/export works well -test company option helps new users acclimate -simple bank reconciliation module -security and role definitions -GL reports are very useful to financial experts
Cons:
-bank reconciliation doesn't force you to reconcile to the GL cash account. That defeats the purpose of a reconciliation... -there is almost no customizability to the financial statements. I guarantee you will need to export (Excel) or use a different software (Crystal Reports) to build your monthly financials. -Sage 100 products are hosted in-house, so in the age of the cloud, you will still need to purchase and support your own server, a pain for a small or medium sized business. -there are no "drill down" options in financial statements. That ability in Management Reporter was a huge plus in Microsoft Dynamics products. -Multi-fund reporting cannot be consolidated (unless this is an add on module we didn't purchase) -There are no reports that show unposted JEs -AP voids and invoice reversals are a NIGHTMARE. Seriously, my staff lose sleep over trying to never need to void a check in Sage. -Dashboards are basic. It feels very "old" as a system compared to new cloud-based options. -No auto reconciliation. I've heard that's a selling point of Xero.