Marketing 360
What Is Marketing 360?
Get everything you need to manage and grow your business, all from a singular platform create your free account today to explore the platform and compare plans and pricing.
Read less
Who Uses Marketing 360?
Over 20,000 small businesses use our broader business commerce platform so they have everything they need to manage and grow their business in one place.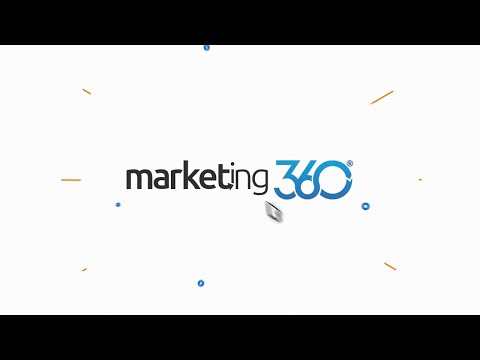 Not sure about Marketing 360? Compare with a popular alternative
Not available in your country
Marketing 360 Alternatives
Roy
Vice President Marketing in US
Verified LinkedIn User
Used the Software for: 6-12 months
Great Team of Professionals to Work With
Comments: It all works together. That is incredibly important. You need all your sources to be able to come into one location and be tracked. Leads are the businesses life blood.If you can't track everything you do, you are just shooting in the dark.
Pros:
Most small businesses have a person to do their website, another to do their social media. Working with the team at Marketing 360 I have an expert in every field working on my businesses that are working together. They created a great logo, an incredible website that I have received major accolades for, social media, blogs, videos, etc. that all work together to make my business look professional and keep me on page one for all my keywords. Then they do all the things I hate doing like setting up and populating my CRM. They provide a calendar where my assistance can update my calendar. Then they do something most small businesses never do; they track EVERYTHING. We know immediately when something is working or not working. Most businesses are just shooting in the dark. This process take a while. If you only tried Marketing 360 for 6 months, you haven't given it a fair shake. Marketing takes a while. I know. I have been doing marketing for several years. It takes time to dial it in. Time busy business people do not have. That why I turned 99% of my marketing over to a TEAM, the team of Marketing 360; They work together to bring me customers and brand my business with a consistent message.
Cons:
I wish the calendar would tie into my other calendars. Other than that, I have been very satisfied with Marketing 360 and the software.
Madwire Response
4 years ago
Roy, thank you so much for your review and feedback. We appreciate and value the feedback. All ships rise together and we are excited to work with you and build your business up continuously. Thanks for your business.
Christopher
Developer in Japan
Hospital & Health Care, 11-50 Employees
Used the Software for: 1-5 months
Christopher Kokelea
Comments: Good
Pros:
The different website template, the fast payment processing and multi account management.
Cons:
The price of the plans were a little bit high for my budget.
Eric
Executive Vice President in US
Verified LinkedIn User
Financial Services Software, 201-500 Employees
Used the Software for: 1-5 months
Alternatives Considered:
Horrible Experience
Comments: They promised a beautiful website and all they did was copy my existing ugly site and make a prettier font. They charged me a ton of money and delivered on zero promises.
Pros:
I liked what they promised. But they never delivered anything that was promised.
Cons:
They care 0.00% about their clients. Worst experience in 30 years.
Insurance Software, 2-10 Employees
Used the Software for: 1+ year
Alternatives Considered:
Great Marketing Tool
Comments: Love [SENSITIVE CONTENT] , He is amazing to work with
Pros:
It works great for a drip system campains
Cons:
A little difficult to use but once you figure it out it is easy
Maud
Digital Marketing & Communications Manager in France
Financial Services Software, 11-50 Employees
Used the Software for: 1+ year
Suitable for basic needs of online marketing
Pros:
Functionality that increases our sales force.
Cons:
Customer support is not very good. We're slowing down in business because we get late returns.