What Is Asset Panda?
Asset Panda is a powerful Cloud/Mobile App fixed asset tracking platform that helps you work smarter. We help people track, manage and support their fixed assets throughout their life cycle. Our software is configured to the way our clients work, secure and leverages the mobile devices your employees already carry.
Who Uses Asset Panda?
People needing a simple, custom, secure platform to track and manage their assets.
Where can Asset Panda be deployed?
Cloud, SaaS, Web-based, Mac (Desktop), Android (Mobile), iPhone (Mobile), iPad (Mobile)
About the vendor
Asset Panda
Located in Frisco, US
Founded in 2012
Phone Support
Chat
Countries available
Australia, New Zealand, United States
About the vendor
Asset Panda
Located in Frisco, US
Founded in 2012
Phone Support
Chat
Countries available
Australia, New Zealand, United States
Asset Panda videos and images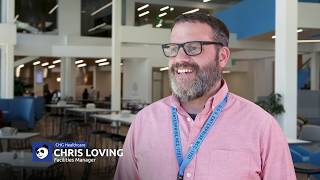 Compare Asset Panda with similar products
Features of Asset Panda
Access Controls/Permissions
Activity Tracking
Alerts/Notifications
Asset Library
Asset Lifecycle Management
Asset Planning
Asset Tracking Software
Audit Management
Audit Planning
Audit Trail
Barcode / Ticket Scanning
Barcoding/RFID
Calibration Management Software
Calibration Scheduling
Certificate/Label Printing
Check-in/Check-out
Compliance Management
Compliance Tracking
Contract/License Management
Cost Tracking
Customization
Depreciation Management
Document Management Software
Equipment Management
Equipment Tracking
Fixed Asset Management Software
Forms Management
Historical Reporting
IT Asset Management Software
Instrument Management
Inventory Control Software
Inventory Management Software
Inventory Optimization Software
Inventory Tracking
Job Management
Kitting
Label Templates
Location Tracking
Maintenance Management Software
Maintenance Scheduling
Mobile Access
Order Management Software
Parts Management
Preventive Maintenance Software
Product Identification
Purchase Order Management
Purchasing & Receiving
Reorder Management
Reporting/Analytics
Reservations Management
Scheduling Software
Search/Filter
Serial Number Tracking
Service History
Supplier Management
Support Ticket Management
Task Scheduling
Technician Management
Third Party Integrations
User Management
Warranty Tracking
Work Order Management
Workflow Management Software
James G.
Tech III - School of the Arts in US
Verified LinkedIn User
Higher Education Software, 1,001-5,000 Employees
Used the Software for: 1+ year
Asset Panda solved the impossible.
Comments: We had an incredibly diverse inventory. Fields for one asset didn't necessary make sense for many other assets, which just about every inventory solution we slogged through demos trying out couldn't handle. At first I found their 10 table (group) limit rather restrictive, but once I figured out how I could leverage their system into a functional schema, it was as incredibly robust as if I'd built the database myself - and fast for a cloud solution. Now I don't need to spend unthinkable amounts of time building a LAMP solution from the ground up, or paying someone to do it for us, and all without hardware to worry about either. It's an expensive solution, but it will guarantee a worthwhile ROI when you do the math and realize the costs of creating a solution as powerful as they have yourself. And you get the Apps too!
Pros:
We had control over our basic database schema from the beginning. Asset Panda looks and feels like a turn-key inventory solution to our users, but we designed and built how it works for our own custom and niche needs, without a developer and without expensive licensing and hardware. If you factor in those costs to achieve the same control and quality that Asset Panda achieved out of the box, it easily pays for itself.
Cons:
Some of the features built for everyone are forced on everyone. Session timeouts that are way too fast have been a problem. If it times out while viewing a report, it will take you back into that report with no way out instead of just taking you to your default list view. More complex searching in the List View is lacking right now. You can get complex with reports, but you can't run actions on reports' results. The good news is they've been very receptive and responsive to feedback. Not once have they said "this is how it works and we don't plan on changing it." which is refreshing. Most of our feedback is submitted for future feature requests.
Asset Panda Response
4 years ago
Hi James, we appreciate you writing a review on the Asset Panda No code platform. We strive the offer the most adaptable platform in the world to help our clients meet their specific business needs without having to write one line of code. If anything comes up we can help you with please reach out to Oiler Workd Class client success team via phone, email or chat. Thank you for the opportunity to serve you.
Justin E.
Tier 3 Technology Support Specialist in US
Education Management, 1,001-5,000 Employees
Used the Software for: 6-12 months
Alternatives Considered:
Asset Panda Review in Education
Comments: Asset Panda has given us a fresh start on our asset management and allowed us an easier workflow than previous asset management systems we have used.
Pros:
The ease of customization for multiple fields and importing assets have been the most used and well planned out tools.
Cons:
Currently the JAMF and Zendesk integrations leave much to be desired. I would love to see improvements made that allow these integrations to be used a more than they currently are.
Asset Panda Response
last month
Hi Justin, we appreciate you writing a review on the Asset Panda platform. Thank you for the opportunity to serve you.
Adam E.
Technology Systems Engineer in US
Education Management, 201-500 Employees
Used the Software for: 1+ year
A complete letdown
Comments: We ended up renewing with Asset Panda after they fixed all of my previously mentioned issues in the original review further below. I think it's fair to provide an assessment of our use since.
Pros:
Asset Panda has all the features and price point that make it one of, if not the best, asset management tool that I've come across. We explored a few options when we were having so many difficulties and no other vendor I spoke with was able to offer me all the features that Asset Panda has at the same (or a better) price point. I am cautiously optimistic that our experience will continue to be a pleasure. An asset management tool should be something that just works and not something you have to fix problems with daily. Our data is very valuable and its integrity is of the utmost importance due to our 1:1 initiative. Active Directory sync has worked flawlessly over the past 6 months. Importing and updating of assets through their import tool is incredibly easy. Though I fully recommend using XLS sheets as I have had issues using CSV sheets. The mobile application is still hands down one of the best applications I've used on iOS. The barcode reader reads quickly and accurately. Features like group scanning, filtering, and running actions are seamless.
Asset Panda Response
5 years ago
Hi Adam, we appreciate you taking the time to write a review. I checked with support and they informed me that everything is fixed and working properly. They said the account was turned off for lack of payment automatically by our system. Also, I went into the history and saw the issues we had when we initially installed AD and the most recent problem. Your account was a particularly hard one for us on the AD install. We are glad all the issues are fixed. Our support and development team are hard working honest people. Your account was highly abnormal on the AD install and it took a while to trouble shoot it. On top of that, we have to prioritize support for clients with up to date payment. The account will be open for you once we received payment.
Alvin S.
Director, Service Delivery in Canada
Education Management, 5,001-10,000 Employees
Used the Software for: 2+ years
Alternatives Considered:
Asset Panda has allowed us to centralize and track all IT assets
Comments: The college has had a great experience with AP since we started using it, it has allowed my team to manage and track inventory of all IT assets that we hand out to our employees. It provides reporting that assists with our yearly refresh of laptops.
Pros:
GUI interface ease of use, accessible across multiple locations as it is web-based. Easy to maintain and update assets and customize fields.
Cons:
We do not have any cons with the product, we find it to suit our environment and needs perfectly.
Asset Panda Response
3 months ago
Hi Alvin, we appreciate you writing a review on the Asset Panda platform. Thank you for the opportunity to serve you.
Mario V.
Tech Support in US
Primary/Secondary Education, 51-200 Employees
Used the Software for: 1+ year
Alternatives Considered:
Always at hand
Comments: The experience has been good, since it helped us to better organize the assignment of devices and have better inventory control.
Pros:
That a barcode can be assigned for each device, assign a customizable ID, the history of what has been assigned
Cons:
The change in the Entity option, that you could see the name, and now it has a single name, Example we have 12 grades of students and each one had their name Grade 1, Grade 2, etc, now they all say Students, and we should not enter each one to know the degree, since they are not organized alphabetically
Asset Panda Response
last month
Hi Mario, we appreciate you writing a review on the Asset Panda platform. Thank you for the opportunity to serve you.