Quickbooks Online
What Is Quickbooks Online?
QuickBooks Online is a small business accounting software and app that allows you to manage your business anywhere, anytime. Used by over 4.5 million customers, QuickBooks provides smart tools for
Read more
your business, yet is easy to use. You can organize your books, manage expenses, send invoices, track inventory, and even run payroll. With QuickBooks Online, you can get organized, save time, and even get paid fast by adding payment features. Best of all, you can try it for free for 30 days.
Read less
Who Uses Quickbooks Online?
The #1 Accounting and Financials software for Small Business.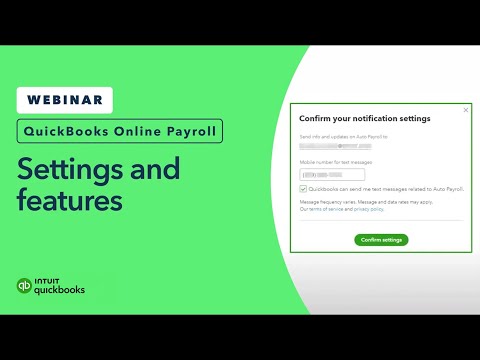 Not sure about Quickbooks Online? Compare with a popular alternative
Not available in your country
Quickbooks Online Alternatives
Reviews of Quickbooks Online
Jose J
CTO in US
Verified LinkedIn User
Information Technology & Services, 2-10 Employees
Used the Software for: 2+ years
Alternatives Considered:
One of the Best Accounting Software for Small to Mid-sized businesses
Comments: Quickbooks online is our main tool and resource to have a quick snapshot of our accounting, sales, taxes, and profit/loss reports. Also, Quickbooks is our invoicing software and CRM.
Pros:
The onboarding and migration of our company data from an offline software to Quickbooks Online was way faster than we expected. Aside from that, QuickBooks has been our main and preferred accounting and invoicing tool since 2018.
Cons:
I believe Quickbooks Online reports are not that customizable like the offline Quickbooks versions. Also, there are differences managing multiple companies. We need to create and buy separate Quickbooks Online accounts for each of our companies and with the offline versions we just had to buy one set of licenses, that allowed us to manage multiple company files.
Accounting Software, 2-10 Employees
Used the Software for: 2+ years
Alternatives Considered:
QBO Accountant
Comments: Overall, I am happy with the product. they also have live chat now, and they can call you if you need to talk to someone. Customer service definitely is great improvement over the years. It is big for me because I refuse to work with any software company that I cannot talk to anyone (hint hint Zenefits). And most of the time they get it resolved over the chat. Recommended
Pros:
Love the bank matching function, makes the bank reconciliation 10x better if you do it right. It's very easy to navigate the system, for beginners, it's the easiest system I used so far for them to pick up. Make sure if you set up, you don't use the simple cheapest version if you own a business tho, it's cheaper but the reporting is not as good as essential and above. I have implemented qbo for all my small clients that doesn't need a big system for POs
Cons:
I have mixed feeling about the auto categorization, some bookkeepers gets lazy and thinks it's correct and just click add, which half of the time can be wrong especially when it comes to use project and classes. it's a great function to make our lives easier, but also makes people lazier. I made sure to train my employees to not get lazy and check every transaction
Education Management, 11-50 Employees
Used the Software for: 2+ years
North Huron Schools Review
Comments: Being more familiar with the prior versions of Quickbooks (desktop versions) the online platform has a lot gof good features making it easy to use for the most part.
Pros:
The ease of performing bank reconciliations and generating the associated reports.
Cons:
The drill down features to find checks to see if they were voided is not always the easiest. However, I am sure the more I use it the better I will be as I only use the product on a monthly basis. As the accountant, the bookkeepers are the employees generally using the product on a daily basis.
Intuit Response
2 weeks ago
We're happy to hear that QuickBooks Online has made performing bank reconciliations easy for your company. To make locating voided checks easier, you can customize your reports. This great article will go over the steps to do that: (https://quickbooks.intuit.com/learn-support/en-us/help-article/report-management/common-custom-reports-quickbooks-online/L7K8b1pyW_US_en_US). You can also reach out to the QuickBooks Online Team to assist you with any questions: (https://quickbooks.intuit.com/learn-support/en-us/help-article/account-management/quickbooks-online-support/L6WqNrDq0_US_en_US). Wishing you all the best! -Kristina, The QuickBooks Team
Daniel
Accountant in Poland
Accounting Software, 2-10 Employees
Used the Software for: 2+ years
Alternatives Considered:
Excellent online bookkeeping software.
Comments: I love QuickBooks and this is the software of our choice for our practice.
Pros:
The reporting side is the best on the market, with many dimensions of data available, more than e.g. Xero, with only two tracking categories. I also like the support, being able to speak to a person if needed. Also the discounting referral system is very good.
Cons:
VAT management and reconciliation can be quite tricky, as software often allows to change the previously submitted to HMRC data.
Accounting Software, 2-10 Employees
Used the Software for: 2+ years
Alternatives Considered:
Pretty decent accounting software with a good price point
Comments: I use Quickbooks on a daily basis for invoicing clients, bank reconcilliation as well as looking at the various reports. I have customised the reports to show the time period and categories that are useful for our business.
Pros:
Intergrates with other accountantss practice software seemlessly. Easy to set up and get started.
Cons:
You can not create a credit note from an invoice which would be useful instead you need to start from a blank document and type in the invoice information.