What Is Quickbooks Online?
QuickBooks Online is a small business accounting software and app that allows you to manage your business anywhere, anytime. Used by over 4.5 million customers, QuickBooks provides smart tools for your business, yet is easy to use. You can organize your books, manage expenses, send invoices, track inventory, and even run payroll. With QuickBooks Online, you can get organized, save time, and even get paid fast by adding payment features. Best of all, you can try it for free for 30 days.
Who Uses Quickbooks Online?
The #1 Accounting and Financials software for Small Business.
Where can Quickbooks Online be deployed?
Cloud, SaaS, Web-based, Mac (Desktop), Windows (Desktop), Android (Mobile), iPhone (Mobile), iPad (Mobile)
About the vendor
Intuit
Located in Sacramento, US
Founded in 1983
Phone Support
24/7 (Live rep)
Chat
Languages
English, French, Portuguese, Spanish, Traditional Chinese
About the vendor
Intuit
Located in Sacramento, US
Founded in 1983
Phone Support
24/7 (Live rep)
Chat
Languages
English, French, Portuguese, Spanish, Traditional Chinese
Quickbooks Online videos and images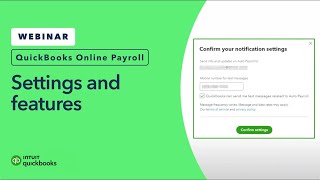 Compare Quickbooks Online with similar products
Features of Quickbooks Online
"What If" Scenarios
ACH Payment Processing
Accounting Software
Accounts Payable Software
Accounts Receivable Software
Activity Dashboard
Aging Tracking
Approval Process Control
Asset Accounting
Asset Lifecycle Management
Bank Reconciliation
Billable Items Tracking
Billing & Invoicing
Budgeting/Forecasting
Cash Management
Chart of accounts
Check Printing
Check Processing
Check Writing
Compliance Management
Consolidation/Roll-Up
Contact Database
Core Accounting
Cost Estimating
Cross Ledger Posting
Customer Statements
Customizable Branding
Customizable Fields
Customizable Invoices
Customizable Reports
Data Extraction Software
Data Import/Export
Direct Deposit
Donation Management Software
Donation Tracking
Dunning Management
Duplicate Payment Alert
Electronic Funds Transfer
Electronic Payments
Exemption Management
Expense Management
Expense Tracking
Fee Calculation & Posting
Financial Aid Management
Financial Reporting Software
Fixed Asset Management Software
For AEC Industry
For Nonprofits
For Religious Organizations
Forecasting
Fund Accounting Software
General Ledger
Grant Management Software
Income & Balance Sheet
Inventory Management Software
Invoice Creation
Invoice History
Invoice Management
Invoice Processing
Mobile Access
Mobile App
Mobile Payments
Mobile Receipt Upload
Multi-Currency
Multi-Department/Project
Multi-Period Recurring Billing
Online Invoicing
Online Payments
Overpayment Processing
PO Reconciliation
Partial Payments
Payment Processing Software
Payroll Management
Payroll Reporting
Profit/Loss Statement
Progress Reports
Project Accounting Software
Project Billing
Purchase Order Management
Quotes/Estimates
Real Time Data
Real Time Reporting
Receipt Management
Receivables Ledger
Recurring Invoicing
Recurring/Subscription Billing
Reimbursement Management
Reporting/Analytics
Sales Tax Management
Self Service Portal
Strategic Planning Software
Tax Compliance
Tax Filing
Tax Management Software
Third Party Integrations
Time & Expense Tracking
Time Tracking Software
Transaction Tracking
Value Added Tax (VAT)
Vendor Management Software
Version Control
W-2 Preparation
Quickbooks Online Alternatives
Reviews of Quickbooks Online
Karen
Bookkeeper in US
Verified LinkedIn User
Accounting Software, 2-10 Employees
Used the Software for: 2+ years
Alternatives Considered:
QBO accountant
Comments: I have been using QuickBooks for 6 years as a bookkeeper with an accountant account. The software is not user-friendly. It has required me many years of training to fully master this software. The yearly updates are very useful but its hard to keep up.
Pros:
I like the ability to manage my client's books with my own log-in. The automations in the last 5 years are saving me time and have helped me find more clients.
Cons:
The software is expensive for startup businesses, clients sometimes back out of using this software because of the price. The competition is more afortable.
Wireless, 11-50 Employees
Used the Software for: 2+ years
Alternatives Considered:
Efficient Accounting Software
Comments: Highly recommend. Great product that keeps getting better.
Pros:
Really easy to use, automates a number of functions, and provides a comprehensive accounting package for our small business.
Cons:
My background is accounting and sometimes I get the impression that Quickbooks has tried to dumb the software down too much, which makes it harder for me to deal with anything outside the box. Calling in to support can also be really challenging.
Medical Devices, 2-10 Employees
Used the Software for: 6-12 months
Alternatives Considered:
QBO Works, But It Should Be Better Than It Is
Comments: Due to the massive price increase to move to a 60k+ ERP, QBO is probably still the way to go, it's just a shame that they haven't done a better job listening to their customers and implementing the MANY MANY requests and suggestions that they have been receiving for years.
Pros:
You can login online from anywhere, and it does a great job of syncing with your bank accounts
Cons:
The support is basically non-existent. Also, there is just no reason that they haven't implemented more customization options for how long this software has been out. They also make syncing with other programs sound good, but then limit what can actually be done on the back-end.
Intuit Response
2 weeks ago
Hi, Ryan. Thanks for an honest review. This isn't the impression we hoped you'd have. We'd appreciate the opportunity to make this right. The best way to reach the QuickBooks Online Team is to use any of the methods listed here: (https://quickbooks.intuit.com/learn-support/en-us/help-article/account-management/quickbooks-online-support/L6WqNrDq0_US_en_US). We're always happy to help. All the best. -Kristina, The QuickBooks Team
Consumer Services, 2-10 Employees
Used the Software for: 6-12 months
Get your Finances in Order Quickly!
Comments: Quickbooks Online has been a wonderful software to take my small business accounting to the next level! There is a bit of a learning curve to set up the customizable software and maximize it's use for your business. Once it's set, accounting is easy and quick. Running reports takes 5 seconds and you have all your accounting information at your fingertips with the mobile app!
Pros:
Ability to access from anywhere! On my computer, on my phone, in the car, wherever I need it! Quick mobile receipt upload from your phone or computer! This allows me to quickly scan gas receipts or upload online purchase receipts to Quickbooks Online. Gone are the days of saying "what was that purchase for?" Not only can you upload receipts but they automatically tie to the bank account import. Easy to create reports! Ability to compare month to month or year to year. Can break down by categories or tags. Tax time made easy! My accountant had all the information they needed. I can link accountants to my Quickbooks Online so they can assist with quarterly payments, general questions via email/online or bookkeeping.
Cons:
Quickbooks Online has a little bit of a learning curve. Since I had no prior experience with a formal accounting system, I signed up to add one of their pros to walk me through set up upon purchase. They helped get the bank account integrated and get everything moving the right direction. Due to the learning curve, there are plenty of resources online or within business organizations that can walk you through the ins and outs. Quickbooks Online is very customizable, but getting those custom items set up can feel overwhelming.
Accounting Software, 2-10 Employees
Used the Software for: 2+ years
Alternatives Considered:
20+ year user of Qucikbooks
Comments: Overall I'm happy with QB's online, we save a lot of time as I mentioned before on data entry. I just don't pout my really compicated clients in the software, I keep them in desktop.
Pros:
I love how quickly the data entry goes in QB's online versus QB's desktop. With rules and auto entries it take the tedious parts of accounting and automates them. I'm able to focus my time on more complicated items that add value to my serives to my clients.
Cons:
It still needs a lot of work on the developement of the software. You are unable ot customize PO's, which is insane to me. It's a little hard to get used to when coming from their sister product desktop. Desktop is so rubust and had very little flaws that I somtimes find myself banging my head gainst a wall, like why?!! Also, the subscription based pricing makes it so you always have ot pay for the software. With desktop I bought it once and none of my clients had to pay for it. Way to make money intuit, now but that money back into the developement of the software!