Appy Pie
What Is Appy Pie?
Appy Pie is an application development tool designed to help small businesses, eCommerce industry, restaurants, churches, and DJs build code-free customizable apps for Android and iOS devices.
Read more
Administrators can add various features including push notifications, navigation, form builder, and photo/video sharing among others while creating multi-lingual applications. It also helps developers integrate the app with social media channels to let individuals eliminate manual registration processes.
Read less
Who Uses Appy Pie?
Businesses of all sizes, Ecommerce Stores, Churches, RJs or DJs, Restaurants, Cafes, Bars, Clubs, Doctors, Students, NGOs and More..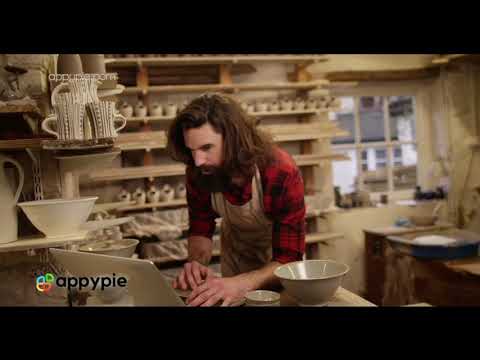 Not sure about Appy Pie? Compare with a popular alternative
Not available in your country
Ena
Sales Manager in Uruguay
Verified LinkedIn User
Import & Export, 51-200 Employees
Used the Software for: 6-12 months
Alternatives Considered:
Anyone can create an app without knowing programming with Appy Pie, I love it!
Comments: Brilliant! I always wanted to learn programming to create apps but the years passed and that goal was being forgotten, but with Appy Pie I was able to do it! I'm delighted!
Pros:
It's really easy to use and no previous programming knowledge is required, with its drag and drop tool (which works wonderfully) it's really easy! The price is ok, fancy interface and great customer service, 10/10!
Cons:
Everything is fine, the only problem I had was sometimes when uploading an image it gave an error, having to do it again, but it's okay
Faraz
Researcher in India
Internet, 11-50 Employees
Used the Software for: 6-12 months
Alternatives Considered:
This is the Appbuilder you are looking for.
Comments: All is well thus far. I completed it on my second day of developing an app. It's quick to learn and simple to use, and the live chat team offers excellent help. However, it becomes a little perplexing, and the fact that we must pay for photos is annoying.
Pros:
Appe Pie allows basic to advance app building material al that a beginner can also make an app easily. The most user-friendly interface I have ever gone across.
Cons:
App tutorial videos should be explained clearer information about App's usage. Moreover, the technical team should not ask for information like email id or Fb id with the password for any technical issue or change. Paying for images is another frustrating aspect of this app.
Chandan
App Developer/ Owner in India
Education Management, Self Employed
Used the Software for: Free Trial
Overpriced - Not worth it
Pros:
Workflow automation, no code engine & integration chat bot.
Cons:
Super expensive, you cannot use it for small project or hobby.
Abigail
Small business owner in US
Consumer Services, 2-10 Employees
Used the Software for: 6-12 months
Love this platform! Is my go to!
Comments: Amazing amazing amazing AND has a ridiculously generous free trial!
Pros:
Everything about this platform is amazing. It's well laid out, beginner friendly, intuitive and I've yet to come across something I can't make on this platform.
Cons:
Truly I like everything about it, there isn't a thing I can think of that I dislike.
Bhagendra Kumar
Director in India
E-Learning, 2-10 Employees
Used the Software for: 2+ years
Review For Appy Pie
Comments: I am very happy that I came across this platform which helped me in developing a few apps very easily and understand me the status and difficulties of App market.
Pros:
This an extremely good no-code App development platform with no prior experience. It has lot of features and subscription plan flexibility. One of the best thing is that it has integrated Ad-revenue feature which helps is earning revenue through AdMob. It also has all the video tutorials for guiding user. FAQ section is well elaborated and cover all questions which may arise in users mind. The customer support is also excellent.
Cons:
The only drawback it has that the Application size is somewhat higher than the similar app created with coding.