What Is Housecall Pro?
Holiday Promo: Just $22 for your first month* call now to learn more 855-407-3088.
Housecall Pro is a top-rated, all-in-one business solution that helps home service professionals work simpler and grow smarter. With easy-to-use digital tools for scheduling and dispatching jobs, managing payments, automating marketing efforts, and more, Housecall Pro helps Pros efficiently manage every aspect of their business all in one place.
Who Uses Housecall Pro?
Housecall Pro saves valuable time for all home service professionals across plumbing, electrical, carpet cleaning, HVAC, housekeeping, handyman, window cleaning, locksmith, and many other industries.
Housecall Pro Details
Housecall Pro
Founded in 2013
Housecall Pro Details
Housecall Pro
Founded in 2013
Housecall Pro videos and images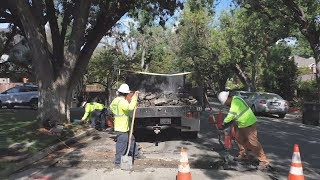 Compare Housecall Pro with similar products
Starting price
$49.00/month
$35.00/month
N/A
$149.00/month
Housecall Pro deployment and support
Support
Email/Help Desk
FAQs/Forum
Knowledge Base Software
Phone Support
Chat
Deployment
Cloud, SaaS, Web-based
Mac (Desktop)
Windows (Desktop)
Linux (Desktop)
Android (Mobile)
iPhone (Mobile)
iPad (Mobile)
Training Software
Live Online
Webinars
Documentation
Videos
Paul M.
Owner in US
Verified LinkedIn User
Electrical/Electronic Manufacturing, 2-10 Employees
Used the Software for: 2+ years
Alternatives Considered:
Great Product!
Comments: CRAZY! how I ever managed without it. My life as a business owner was forever simplified by this on decision. Great Job Guys! Really, I mean it.
Pros:
I appreciate the customer support team, always ready to improve. The pro vote feature is ingenious, I have seen several of my personal pro-votes come to fruition.
Cons:
The name. When interacting with clients the name "HouseCall pro" is limiting this amazing product to residential service calls, when in fact it is so much more. I had to modify a few internal processes, but I've managed 2 and 3 month projects from 1 invoice allowing Change Orders to bill out as segments. the name should be revised, considering something more wild. Service Titan had the right idea on the wrong product.
Orville davis, L.
CEO in US
Verified LinkedIn User
Renewables & Environment, 2-10 Employees
Used the Software for: 1-5 months
Alternatives Considered:
Great ERP system for small businesses especially in Service industries
Comments: I love Housecall Pro
Pros:
I love that I can do everything in one spot. Employees can clock in, jobs can be scheduled. Dashboards are present to view performance, and credit processing is easy.
Cons:
A bit expensive per month but it definitely has a lot of features. Every now and then it will have some bugs but easily fixed.
Holden E.
Business Development Manager in US
Consumer Services, 51-200 Employees
Used the Software for: 2+ years
Alternatives Considered:
Great Software, Great People, Great Company.
Comments: Great experience with everyone
Pros:
I like the responsiveness of the employees most about Housecall Pro. Between the chat bubble and the Facebook groups, these folks are on top of everything and are constantly looking for ways to improve the product for the end-user; us.
Cons:
I would like to see more options as it relates to recommended updates and changes from users. If this was more transparent, perhaps we could see what's in the pipeline. Our dry cleaning software has a forum where we each get a certain number of votes to vote on upcoming products and issues.
Simon P.
Président in Canada
Verified LinkedIn User
Construction, 2-10 Employees
Used the Software for: 6-12 months
Source: GetApp
Worst apps ever
Comments: Feel like they're waiting for you to pay and then let you feel important without services.
Pros:
If you don't like costumers service, pay for a full year
Cons:
Everything, from their costumer service to the president. It closely related.
Construction, 2-10 Employees
Used the Software for: 1+ year
Alternatives Considered:
HouseCall Pro
Comments: Overall, this software has benefited our company a lot over the past year and a half. We now are able to keep better track of our customers and that alone has increased our customer service.
Pros:
This software is very easy to integrate from previous software or even just from an excel sheet. It has the majority of features we are looking for in an HVAC CSM system, including; dispatch, scheduling, gps tracking, time tracking, reoccurring appts, service plans, etc.
Cons:
There are only a few features we would love to see added to this software to make it 100% for us, however, none are a breaking point for us to use other software. First, we would love to be able to have inventory tracking. If our techs use a part, it would be nice if it would deduct from an inventory so we can just order what has been used. Instead, we have to do inventory once a week which cuts down on production time. Second, we would love a job routing feature. Currently, we have to look at each appt to see where each tech is scheduled to be, to figure out where to schedule potential clients. It becomes too time consuming for a customer waiting for us to determine where to put them while on the phone, so we end up scheduling and sometimes our guys are making zig zags through town or looping because we service multiple cities.