What Is Webflow?
Webflow is a visual web development platform that allows companies to design, build, and launch completely custom websites without writing code. By combining design, animation, content management, marketing, and ecommerce tools into a single platform, Webflow empowers non-coders and coders alike to ship and promote websites of all kinds in a faster, more cost-efficient, and more collaborative way.
Who Uses Webflow?
Designed for businesses of all sizes, Webflow helps you build the site you want — without the dev time.
Where can Webflow be deployed?
Cloud-based
On-premise
---
Webflow support
Phone Support
24/7 (Live rep)
Chat
Webflow support
Phone Support
24/7 (Live rep)
Chat
Webflow videos and images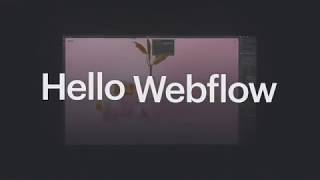 Compare Webflow with similar products
Features of Webflow
API
Access Controls/Permissions
Auto Update
Campaign Management Software
Collaboration Tools
Content Management System (CMS) Software
Content Publishing Options
Customizable Branding
Customizable Templates
Data Import/Export
Design Management
Document Management Software
Drag & Drop
Drag & Drop Editor
Electronic Forms
Form Builder
Full Text Search
Landing Pages/Web Forms
Media Library
No-Code
Online Store Builder
Pre-built Templates
Publishing Options
Real Time Editing
Real-time Updates
Reporting/Analytics
SEO Management
Text Editing
Third Party Integrations
Version Control
Web/Mobile App Development
Workflow Management Software
eCommerce Management
Mark Anthony
Freelancer in United Arab Emirates
Verified LinkedIn User
Computer Software, Self Employed
Used the Software for: 6-12 months
No-Code Web Builder
Comments: I really love the functionality of the drag and drop interface of web flow. It's very easy to understand and customize, I also like the ability to create customize interactions directly to the interface. I have been able to create my own personal site in a short period of time without a background knowledge in coding. If you want to have full control over the website but you are afraid or you don't have experience at all in coding, Webflow is a good choice.
Pros:
Webflow has a great community to help you understand the platform. Webflow University is a free resource that helps beginners to understand deeply its full functionality. It has free cloneable content that allows you to use and customize. You can customize your site design for different break-points (different device sizes) using Webflow's built-in responsive. You can publish your site anytime you want and access it in the web. It's basically a no-code environment which is pretty awesome for the beginners like me.
Cons:
I have been struggling with using CMS. It's very hard for me to understand it. Given the idea that it is one of the best features and a game changer of Webflow. I really do need to figure it out and understand it since they are providing informative tutorials.
Joshua
Web Designer in Italy
Marketing & Advertising, 2-10 Employees
Used the Software for: 2+ years
The best website designer out there
Comments: Webflow is a professional tool that I am very comfortable working with. I use it practically every day with pleasure.
Pros:
Webflow is the best solution for designers who want to build high-level web experiences without the support of a development team. The design tool is the most advanced in the industry, and although it has a somewhat steep learning curve at first, it offers great freedom in design choices. The excellent design tool is accompanied by an integrated hosting solution with excellent performance and a robust CMS.
Cons:
Although the potential and flexibility of the platform are very high, there are some situations in which one finds oneself having to rely on third-party solutions to turn around the shortcomings of the tool. Developing and deploying new features isn't particularly fast. In some usage scenarios, the costs are too high. Especially eCommerce solutions are excessively expensive for what they offer. Although there is an intention, I have not yet had the chance to offer my customers a Webflow eCommerce solution because it is too expensive.
Arvaldo
Marketing manager in Brazil
Verified LinkedIn User
Computer Software, 11-50 Employees
Used the Software for: 2+ years
Bad support and bugs
Comments: In two adjectives: BAD and ANNOYING, I regret it.
Pros:
In the beginning, I thought Webflow would really be the tool to help me solve the problems I was hoping to solve, but not, they created new ones that this time, without a website developer around one can't fix it. Then you ask for support help and the answer you get is "it seems you are asking for web development services, we don't offer that, please ask for help in the community". This has happened to me endless times in the last 2 years with LEGIT questions on bugs I found in this tool. I do NOT recommend that you use it or switch from WordPress or something else thinking you are really going to get the next level here, because you are not. I hope this feedback doesn't get canceled or blocked because it is real and can help other people to make their decision.
Cons:
Bad support No support for multiple languages Limit to 100 pages (then everything crashes) Bugs!!!!
Kimberly
Copywriter in US
Verified LinkedIn User
Marketing & Advertising, Self Employed
Used the Software for: 1-5 months
Alternatives Considered:
Clean and User-Friendly Web Builder
Comments: Love the results once I mastered the menus and customization options. My website is clean, precisely what I wanted, and has the look of a professionally designed site.
Pros:
Tons of template options, easily customizable, variety of layouts and options per page and style
Cons:
Learning curve in customizing existing headers/ footers for pages, some features easier to navigate than others
Verified Reviewer
UX/UI Designer in Belgium
Verified LinkedIn User
Information Technology & Services, 11-50 Employees
Used the Software for: 2+ years
Webflow can be the best option, for some.
Comments: I have a very pleasant experience with Webflow and it allows me to create beautiful websites.
Pros:
Webflow is perfect for designers who want to build the sites they design. It's a strong builder that follows the concepts of html/css/javascript principles. It's really versatile and you can create beautiful websites.
Cons:
There is a learning curve on using Webflow. It is best to follow their own Webflow University which is free, but will take up multiple hours of your time. You will also need some basic knowledge of how the web works and how websites are build.