What Is Webflow?
Webflow is a visual web development platform that allows companies to design, build, and launch completely custom websites without writing code. By combining design, animation, content management, marketing, and ecommerce tools into a single platform, Webflow empowers non-coders and coders alike to ship and promote websites of all kinds in a faster, more cost-efficient, and more collaborative way.
Who Uses Webflow?
Designed for businesses of all sizes, Webflow helps you build the site you want — without the dev time.
Where can Webflow be deployed?
Cloud, SaaS, Web-based, Mac (Desktop), Windows (Desktop), Linux (Desktop), Chromebook (Desktop)
About the vendor
Webflow
Phone Support
24/7 (Live rep)
Chat
About the vendor
Webflow
Phone Support
24/7 (Live rep)
Chat
Webflow videos and images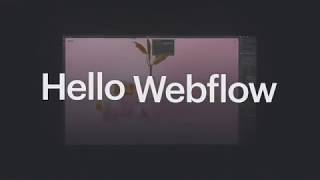 Compare Webflow with similar products
Features of Webflow
API
Access Controls/Permissions
Auto Update
Campaign Management Software
Collaboration Tools
Content Management System (CMS) Software
Content Publishing Options
Customizable Branding
Customizable Templates
Data Import/Export
Design Management
Document Management Software
Drag & Drop
Drag & Drop Editor
Electronic Forms
Full Text Search
Landing Pages/Web Forms
Media Library
No-Code
Online Store Builder
Pre-built Templates
Real Time Editing
Real-time Updates
Reporting/Analytics
SEO Management
Text Editing
Third Party Integrations
Version Control
Web/Mobile App Development
Workflow Management Software
Marco C.
Web designer in Italy
Verified LinkedIn User
Design, Self Employed
Used the Software for: 2+ years
Alternatives Considered:
The perfect website builder for designer
Comments: In the end, I'm happy with Webflow. It's an amazing platform for designers, but it's definitely not enough for advanced website building. You can use it just for landing pages, personal blogs, portfolios, and local business websites. If you need advanced functionalities you need to hard code them (losing the benefit offered by the platform) or you need to chose a different platform.
Pros:
The UX of Webflow and its functionalities are perfect for every designer that wants to approach web design. It empowers designers to build award-winning websites with granular control over the final output. The Webflow hosting is blazing fast, the code generated is clean and lightweight, and the CMS functionalities are great.
Cons:
For a platform so good is incredible how many cons there are with Webflow: - it's not GDPR compliant, and they are actively and deliberately ignoring this issue - it doesn't have a multi-lingual system. You are forced to rely on third-party apps, that add a huge monthly cost for the maintenance of your website - the e-commerce side is incredibly weak compared to other players - the CMS is capped at 10k items. It may seem a lot, but if you automate CMS library enrichment you end up consuming them quickly - every item is capped at 30 custom fields. Again, 30 may seem a big number, but if you used conditional display logic, you can quickly consume those 30 custom fields (and there are other small limitations). It's limiting also for advanced blog structures, like affiliate blogs that need comparison tables. - the general development of the platform is incredibly slow. They haven't added relevant features for years! They even removed the client billing features (I wasn't a fan of it, but they said that they removed it so they can focus on more relevant features, while they are not releasing anything!) - some standard components are not accessible according to WCAG, and you have to rebuild them - a lot of basic components are not pre-built, so you have to custom code them
Azeem T.
Founder in India
Marketing & Advertising, 2-10 Employees
Used the Software for: 6-12 months
Alternatives Considered:
Amazing Website Builder for Designers
Comments: We're currently a small team working on a product and we're not in a position to hire professional web developers to work on our website. That's where Webflow came to our rescue. The learning curve was there but over time, the nimbleness of the product helped us a long way.
Pros:
The features I loved about Webflow are: 1. The website builder is so easy to use. 2. The guided demo when you get in the first time is top-notch. It got me acquainted with the interface exceptionally fast. 3. It has an easy to understand pricing plan. For someone who is new to websites, the plan allows you to clearly understand how pricing works. 4. The template library and component cloning features are majestically good. We've been able to deploy complex animations and components simply by cloning them through other templates. 5. Lastly, Webflow has an amazing community that comes up with answers faster than their support team.
Cons:
There isn't much to dislike but: 1. The customer support could be faster, my empathetic and responsive. 2. If they could come up with a better way to optimise sites for mobile, it would be a gamechanger.
Arvaldo S.
Marketing manager in Brazil
Verified LinkedIn User
Computer Software, 11-50 Employees
Used the Software for: 2+ years
Bad support and bugs
Comments: In two adjectives: BAD and ANNOYING, I regret it.
Pros:
In the beginning, I thought Webflow would really be the tool to help me solve the problems I was hoping to solve, but not, they created new ones that this time, without a website developer around one can't fix it. Then you ask for support help and the answer you get is "it seems you are asking for web development services, we don't offer that, please ask for help in the community". This has happened to me endless times in the last 2 years with LEGIT questions on bugs I found in this tool. I do NOT recommend that you use it or switch from WordPress or something else thinking you are really going to get the next level here, because you are not. I hope this feedback doesn't get canceled or blocked because it is real and can help other people to make their decision.
Cons:
Bad support No support for multiple languages Limit to 100 pages (then everything crashes) Bugs!!!!
Hasan F.
Marketer in Canada
Verified LinkedIn User
Computer Software, 11-50 Employees
Used the Software for: 2+ years
Alternatives Considered:
Quickly develop websites with minimum development knowledge and experience
Comments: The vocabulary and work process is very similar to what front-end developers have, so there's a bit of a learning curve but personally, I loved it for that.
Pros:
I used most of the WP website builders in the past, and while they're really good, none of them has the capabilities of Webflow. There's a video tutorial for any questions you might have, and there's a good community who are willing to share. But at the end of the day, what makes it a lot more desirable than WP website builders like Elementor, is that it's very low-maintanance. You just make a website and it works with no problem, no matter how old it gets.
Cons:
The pricing model is not the best for people who are not willing to constantly work with their website. It makes it more expensive for the small brick and mortar businesses to have a website, compared to other solutions in the market.
Megan M.
Co-owner & COO in US
Design, 2-10 Employees
Used the Software for: 2+ years
Webflow changed our web design business for the better!
Comments: Webflow has been a game-changer for our business. It's allowed us to bring web development 100% in-house, thereby streamlining our project process and putting more money back into our pockets. Can't recommend it enough!
Pros:
I love how Webflow really captures the best of all the major website platforms. It has the customization of a traditional WordPress website, but without the code bloat and frustrating maintenance. Webflow has the ease of Squarespace when it comes to allowing our clients to use and maintain their websites themselves, making it the perfect choice for our web design/development business.
Cons:
There's not a lot to dislike about Webflow! It's an up and coming platform, so certain features such as ecommerce and blogging are still lacking compared to other platforms. However, Webflow is hard at work to continue to improve in these areas.