What Is DEAR Systems?
Everything in one system including accounting, eCommerce, inventory management, manufacturing, and POS at a fraction of the cost of ERPs. Manage orders from multiple channels, including eCommerce channels with automations and great integrations. Track stock levels and stock on hand value for raw materials, components, finished goods, and more. Made-to-order, assembly, manufacturing and component traceability features automatically maintain stock movements and keep accounts free of discrepancies.
Who Uses DEAR Systems?
Retailers, wholesalers, distributors, and manufacturers with 5 to 100 employees seeking everything in one system at the fraction of the cost of ERPs.
Where can DEAR Systems be deployed?
Cloud, SaaS, Web-based, Mac (Desktop), Windows (Desktop), Linux (Desktop), Chromebook (Desktop), Android (Mobile), iPhone (Mobile), iPad (Mobile)
About the vendor
DEAR Systems
Founded in 2012
Phone Support
24/7 (Live rep)
Chat
Languages
Chinese, English, zh-hant
About the vendor
DEAR Systems
Founded in 2012
Phone Support
24/7 (Live rep)
Chat
Languages
Chinese, English, zh-hant
DEAR Systems videos and images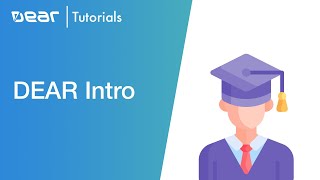 Compare DEAR Systems with similar products
Features of DEAR Systems
3PL Management
Access Controls/Permissions
Accounting Integration
Accounting Software
Accounts Payable Software
Accounts Receivable Software
Activity Dashboard
Alerts/Notifications
Backorder Management
Bank Reconciliation
Barcode / Ticket Scanning
Barcoding/RFID
Billing & Invoicing
Bills of Material
Budgeting/Forecasting
CRM Software
Cataloging/Categorization
Contact Database
Core Accounting
Cost Tracking
Customer Accounts
Customer Database
Customer History
Customizable Branding
Discount Management
Document Management Software
Email Marketing Software
Expense Tracking
Financial Management Software
Financial Reporting Software
Fixed Asset Management Software
For Retail
Forecasting
General Ledger
Integrated Business Operations
Inventory Auditing
Inventory Control Software
Inventory Management Software
Inventory Optimization Software
Inventory Tracking
Invoice Management
Invoice Processing
Item Management
Kitting
Mobile Access
Mobile App
Multi-Channel Marketing
Multi-Currency
Order Entry Software
Order Fulfillment Software
Order Management Software
Order Tracking
Payment Processing Software
Point of Sale (POS)
Product Identification
Production Management
Production Scheduling Software
Purchase Order Management
Purchasing & Receiving
Quality Control
Quality Management Software
Quotes/Estimates
Real Time Data
Recall Management
Receiving/Putaway Management
Recurring Orders
Reorder Management
Reporting & Statistics
Reporting/Analytics
Requisition Management
Returns Management
Sales Orders
Sales Reports
Sales Tax Management
Search/Filter
Shopping Cart Software
Spend Management Software
Supplier Management
Supply Chain Management Software
Template Management
Third Party Integrations
Traceability
Warehouse Management Software
eCommerce Management
DEAR Systems Alternatives
Robert K.
Director in Australia
Verified LinkedIn User
Information Technology & Services, 2-10 Employees
Used the Software for: 2+ years
Alternatives Considered:
IntegrationKings review of Dear Systems
Comments: A great overall platform for anyone selling products in the market that wants to control their Inventory correctly and the workflows in relation to an Inventory business. Also from an accounting background it is a full end-to-end solution in relation to ensuring the accounting is 100% correct in the business.
Pros:
The features we like most about Dear Systems and so do the clients we work with are: - Integrations around stock control and sales workflows with Woo Commerce and Shopify. - Complete bi-directional integration with Xero and QBooks Online. - Love the fact that we can do Supplier Deposits and Customer Deposits, tracking them correctly within the accounting system. - Also the fact that we can do multi-level Build of Materials for manufacturing clients and then sell via multiple of sales channel.
Cons:
The features we least like most about Dear Systems: - Reporting in the platform takes abit to set-up and ensure you are getting the reporting you want out of the system. - Would like to see more integrations over time into the core platform overall as well.
Christopher H.
CFO in US
Verified LinkedIn User
Retail, 11-50 Employees
Used the Software for: 1-5 months
Alternatives Considered:
Dear systems deliver what if promises
Comments: We've been using it live for one month and so far the transition has been relatively smooth.
Pros:
Comprehensive ERP features that are built with the workflow and accounting in mind. Excellent interface with Xero. Very customizable, but in an easy to understand fashion.
Cons:
For those switching from other platforms, it could use better historical data import functionality. In particular outstanding orders. We had about 200 open orders when we made the switch, and had to enter them manually as Dear's import features could not handle our workflow.
Timo R.
Director in New Zealand
Retail, 2-10 Employees
Used the Software for: 1-5 months
Source: SoftwareAdvice
Alternatives Considered:
Still new to dear but it's looking promising
Pros:
- Powerful software, which can be overwhelming for beginners due to its many settings. - We're still new to the system but everything's looking familiar coming from another inventory management software. - Onboarding process was very professional.
Cons:
- Wish more links could be opened in new tabs, e.g. on the sales orders or purchase orders list. - Option to see BOM on iOS app if auto-assembly is enabled.
Bethany D.
Warehouse Manager in US
Textiles, 2-10 Employees
Used the Software for: 1-5 months
Source: SoftwareAdvice
Terrible customer service and techincal support!!!!!!!
Comments: DEAR Systems support takes 48+ hours to respond and they have no way to call for help. Only options are to create a support ticket that gets emailed and then requires me to wait days for a response. And then when I do get a response they can not help me with my actual problem!
Pros:
Ease of use when entering orders and tracking inventory.
Cons:
This software does not let me sync properly with QBO and creates duplicates Customers.
DEAR Systems Response
2 months ago
Hello Bethany, Thank you for your feedback. We are continuously trying to improve the service we provide to our customers. The team tried multiple attempts to call you but each time the call went to Voicemail. After looking into this issue we found out that in the QuickBooks CDC service, it seems there are limitations from QBO side when passing information about deleted entities. We are looking at a workaround for this QBO limitation to help our customers. Please note, for quick support please reach out to us on WhatsApp Chat (+61 2 7208 7722 / +44 20 8434 3918 / +1 206 580 1769) or FaceBook Chat (https://m.me/DEARsystems), we are always here to help you. Regards, DEAR Team
Heather P.
Director of Operations in US
Building Materials, 2-10 Employees
Used the Software for: 1-5 months
DEAR is Perfect for the Growing Business
Comments: I worked with [SENSITIVE CONTENT] in the OnBoarding team and he was awesome! My implementation took a VERY LONG time due to our business being so busy. He was so patient and would contact me every 3 weeks or so to see how things were progressing. He took so much time to go over the product with me and my coworkers multiple times. He answered MANY LONG emails from me with tons of questions. He was always pleasant, happy, so helpful, and in my opinion the greatest secret weapon that DEAR has!! Now that my implementation is complete (thanks to him) I feel like I have lost a friend. He has assured me that the Support team are just as awesome and helpful as he has been - but I don't believe anyone will ever be as amazing as [SENSITIVE CONTENT] was! Thanks [SENSITIVE CONTENT]!!
Pros:
I LOVE the fact that I can invoice before receiving the inventory physically. We work with an overseas company and their business practice is to invoice once the product leaves their hands, however accepting their invoice made my inventory way off in QBO. So glad to be able to maintain what the true physical inventory is and not have to try to keep up with the travelling inventory too.
Cons:
The feature I would like the least is the CRM. I was really hoping that it would work for our sales team and that they would be able to have access to the inventory information easily. However, the CRM lacked a lot of the capabilities that our sales managers were looking for to help with managing their teams.