What Is Thinkific?
Thinkific is an all-in-one online course platform that empowers anyone to quickly create and deliver stunning courses on their own branded site. Whether your goal is to educate your customers, to sell courses to earn revenue or to simply grow your brand and engage your audience, Thinkific makes it easy.
Join thousands of consultants, experts, authors, speakers, trainers, teachers, coaches, professional associations, and companies, and start selling courses on Thinkific today.
Who Uses Thinkific?
Everyone from small businesses, creatives, consultants, coaches, authors, speakers, and trainers to professional associations, larger companies and universities use Thinkific today.
Where can Thinkific be deployed?
Cloud-based
On-premise
---
About the vendor
Thinkific
Located in Vancouver, Canada
Founded in 2012
About the vendor
Thinkific
Located in Vancouver, Canada
Founded in 2012
Thinkific videos and images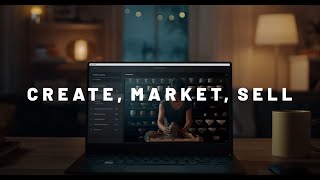 Compare Thinkific with similar products
Features of Thinkific
API
Access Controls/Permissions
Activity Dashboard
Alerts/Notifications
Assessment Management
Assignment Management
Asynchronous Learning
Audio/Video Recording
Billing & Invoicing
Bite-Sized Learning
Blended Learning
Built-in Course Authoring
Certification & Licensing
Certification Management
Class Scheduling
Client Management
Content Library
Content Management System (CMS) Software
Course Authoring Software
Course Management
Course Publishing
Course Tracking
Customizable Branding
Customizable Templates
Data Import/Export
Discussions / Forums
Employee Engagement Software
Employee Portal
Event Calendar
Feedback Management
Gamification Software
Gradebook Software
Interactive Content
Interactive Learning
Learner Portal
Learning Management
Learning Paths/Tracks
Media Import
Membership Management Software
Mentorship
Mobile Learning Software
Multi-Language
Online Video Platform Software
Progress Reports
Progress Tracking
Quizzes
Real Time Notifications
Reporting & Statistics
Reporting/Analytics
Scheduling Software
Self-Learning
Self-Service Content Curation
Social Learning
Storyboarding
Student Information/Records
Synchronous Learning
Template Management
Tests/Assessments
Third Party Integrations
Training Administration
Training Management
eCommerce Management