What Is Asana?
With Asana, you can orchestrate work across teams at scale–from daily tasks to strategic cross-functional initiatives. Asana is the only work management platform that turns goals into action and breaks down silos between teams. More than 135,000 paying customers and millions of free organizations across 190 countries rely on Asana to manage everything from company objectives to digital transformation to product launches and marketing campaigns.
Who Uses Asana?
Why do 11,000+ customers give Asana 4.5/5 stars? Asana is the easiest way to manage projects, processes, and tasks across teams at scale. Asana helps teams be more productive and deliver better work.
Where can Asana be deployed?
Cloud-based
On-premise
---
About the vendor
Asana
Located in San Francisco, US
Founded in 2008
Asana pricing
Starting Price:
$13.49/month
Yes, has free trial
Yes, has free version
Asana has a free version and offers a free trial. Asana paid version starts at $13.49/month.
Pricing plans
get a free trial
About the vendor
Asana
Located in San Francisco, US
Founded in 2008
Asana videos and images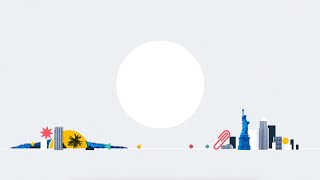 Features of Asana
Access Controls/Permissions
Activity Dashboard
Activity Tracking
Activity/News Feed
Ad hoc Reporting
Agile Methodologies
Alerts/Notifications
Approval Process Control
Approval Workflow
Assignment Management
Audit Trail
Automated Scheduling
Backlog Management
Bar Chart
Brainstorming
Budget Management
Budgeting/Forecasting
Bug/Issue Capture
Business Process Automation
CRM Software
Calendar Management
Campaign Analytics
Campaign Management Software
Campaign Planning
Capacity Management
Change Management Software
Channel Management Software
Client Management
Client Portal
Collaboration Tools
Color Codes/Icons
Commenting/Notes
Communication Management
Compliance Tracking
Contact Management Software
Content Management System (CMS) Software
Cost-to-Completion Tracking
Create Subtasks
Customizable Dashboard
Customizable Templates
Dashboard Software
Data Connectors
Data Import/Export
Data Visualization Software
Dependency Tracking
Discussions/Forums
Display Ad Management
Document Management Software
Document Storage
Drag & Drop
Email Management Software
Email Marketing Software
Email-to-Task Conversion
Employee Database
Employee Management
Employee Onboarding
Employee Scheduling Software
Event Triggered Actions
File Management
File Sharing Software
For Creative Agencies
For IT Project Management
For Small Businesses
Forecasting
Forms Automation Software
Forms Management
Gantt/Timeline View
Goal Management
Goal Setting/Tracking
Graphical Workflow Editor
Guest Access
Idea Management Software
Ideation
Import Tasks
Innovation Management
Issue Management
KPI Monitoring
Kanban Board
Knowledge Management Software
Labor Forecasting
Lead Management Software
Live Chat Software
Marketing Calendar
Media Planning
Meeting Management
Messaging
Milestone Tracking
Mobile Access
Multi-Campaign
Multi-Channel Marketing
No-Code
Notes Management
Percent-Complete Tracking
Performance Review Management
Personalization and Behavioral Targeting Software
Polls/Voting
Portfolio Management
Presentation Tools
Prioritization
Process Modeling & Designing
Product Lifecycle Management Software
Product Roadmapping
Productivity Tools
Progress Tracking
Project Management Software
Project Planning Software
Project Planning/Scheduling
Project Scheduling
Project Tracking Software
ROI Tracking
Real Time Data
Real Time Editing
Real Time Notifications
Real-Time Chat
Recurring Tasks
Reminders
Remote Access/Control
Remote Support Software
Reporting & Statistics
Reporting/Analytics
Reporting/Project Tracking
Requirements Management Software
Resource Management Software
Resource Request
Resource Scheduling
Risk Management Software
Roadmapping
Role-Based Permissions
Rules-Based Workflow
Scenario Planning
Screen Sharing Software
Search/Filter
Single Page View
Single Sign On Software
Skills Tracking
Status Tracking
Strategic Planning Software
Surveys & Feedback
Tagging
Task Editing/Updating
Task Management Software
Task Progress Tracking
Task Scheduling
Task Tagging
Template Management
Templates
Third Party Integrations
Ticket Management
Time & Attendance
Time Tracking Software
Transcripts/Chat History
User Management
Version Control
Visual Workflow Management
Visualization
Web-based Deployment
Workflow Configuration
Workflow Management Software
Amanda
Online Business Alchemist in US
Verified LinkedIn User
Graphic Design Software, Self Employed
Used the Software for: 2+ years
Highly recommend utilizing Asana for effortless team and project management!
Comments: I highly recommend Asana, I am constantly setting it up when clients aren't using a project management platform or if someone is starting out working freelance on projects it's such a great way to have a dashboard for your virtual office.
Pros:
I really love how productive it can help you, seeing the different aspects of each task and knowing where you're at in the process, as well as how you can manage your content and work as a team has been an essential aspect of my scaling in my business.
Cons:
There are aspects of the platform I'd like to utilize but being budget aware I am not able to do this yet because of financial obligations and it would be nice to have access to the features even in a limited way.
Alternatives Considered: Dubsado and monday.com
Reasons for Choosing Asana: I find Trello to be messy and confusing.
Switched From: Trello
Reasons for Switching to Asana: The ease of use in combination with cost was how I ended up choosing Asana.
Phillip Sinothi
Senior In Charge in South Africa
Verified LinkedIn User
Accounting Software, 11-50 Employees
Used the Software for: 6-12 months
A Comprehensive Review of its Task and Project Management Features
Comments: Asana is a comprehensive tool for task and project management. It provides a wide range of features that can help teams collaborate and communicate more effectively, streamline their workflows, and track progress in real-time. Asana is a great tool for team collaboration, it offers a wide range of features that enable users to manage tasks and projects, communicate with team members, and track progress in real-time. It's intuitive, flexible, and easy to use, and the ability to customize fields and labels, automate repetitive tasks, and track progress, enables teams to improve their productivity and work more efficiently.
Pros:
Collaboration and communication. - You can easily assign tasks to team members, add comments to tasks, and attach files. Organizational capabilities - The ability to create custom fields and labels, use the calendar view and timeline, the ability to establish dependencies, and the Portfolio feature, all help in keeping your tasks and projects organized and easy to access.Real-time updates - any changes made to a task or project are immediately reflected across all members of the team. This helps to ensure that everyone is on the same page and can prevent delays or misunderstandings.
Cons:
Limited customization options - not able to fully customize the tool to their specific needs. Limited integrations - the number of integrations is still limited compared to other tools like monday.com. This may limit the ability of some teams to fully integrate Asana into their existing workflows and tools.
Alternatives Considered: Microsoft Planner and monday.com
Reasons for Switching to Asana: Cheaper and easier to use.The free tier works well for smaller businesses.
Online Media, 11-50 Employees
Used the Software for: 2+ years
Mediocre Application, does too many average things and not enough great things.
Pros:
I've been using Asana for a few months now, and overall I've had a decent experience. The interface is fairly easy to navigate and the task management features are useful. However, I do have a few complaints. For one, the mobile app can be a bit clunky at times and it can be difficult to get a good overview of my tasks on the go. Additionally, I've had some issues with the integration with other tools, which has been frustrating. All in all, Asana gets the job done, but there are definitely some areas for improvement.
Cons:
The interface is confusing and cluttered, and I frequently find myself getting lost trying to find the features I need. The task management functionality is also lacking - it's difficult to see an overview of my tasks, and the process for assigning tasks to team members is convoluted
Marketing & Advertising, 2-10 Employees
Used the Software for: 2+ years
This is it: you found it
Comments: From free suscription to Business, I love it.
Pros:
ASANA is a versatile tool able to fit all your SME needs. From the Operations Manual and Onboarding process, to task management, project planning and performance monitoring. This will make your team communication flow in remote and let you be updated on the work is being done. Comment on a task, make a brainstorming for a project, compile feedback from coworkers or clients… I doubt this is anything you can't plan and do with ASANA. So stop searching: you found your SME management tool. Congrats!
Cons:
All I found has been fixed. They develop the app constantly and hace a fluid conversation with their clients to fit their needs.
Alternatives Considered: Trello and Redbooth
Reasons for Choosing Asana: It was a long time ago… Wrike was an annual suscription, heavy at loading and too complex at the beginning as to make the most of it. But Asana was very different by then (back in 2015). I left Wrike and a couple of years after, went back to rediscover ASANA. I loved all the changes I found on it.
Switched From: Wrike
Reasons for Switching to Asana: The versatility (all the views, all the features) and the potencial of the free version (at the beginning).
Shuo
Research Fellow in Finland
Higher Education Software, 10,000+ Employees
Used the Software for: 1+ year
A User-Friendly and Powerful Project Management Tool
Comments: Overall, Asana is a great tool for managing projects and tasks. It is user-friendly, customizable and offers a wide range of features. It is a little bit pricey, but it's worth it for the level of organization and productivity it brings to teams.
Pros:
Asana is a fantastic project management tool that offers a user-friendly interface, making it easy for team members to navigate and use. The platform is highly customizable, allowing teams to set up projects and tasks in a way that works best for them. Additionally, the ability to integrate with other tools such as Google Drive and Slack is a major plus.
Cons:
One downside of Asana is that it can be a bit overwhelming for beginners to set up and use all of its features. Additionally, the pricing for larger teams can be a bit high.