What Is Asana?
Asana helps teams orchestrate their work–from daily tasks to strategic initiatives. With Asana, teams are more confident, move faster, and accomplish more with less—no matter where they are located. More than 114,000 paying organizations and millions of organizations across 190 countries rely on Asana to manage product launches, marketing campaigns, company objectives, and more.
Who Uses Asana?
Why do 9,000+ customers on Capterra give Asana 4.5 out 5 stars? Asana is the easiest way to manage team projects, processes, and tasks. Asana helps teams be more productive and deliver better work.
Asana Details
Asana
Founded in 2008
Asana pricing
Starting Price:
$13.49/month
Yes, has free trial
Yes, has free version
Asana has a free version and offers a free trial. Asana paid version starts at $13.49/month.
Pricing plans
get a free trial
Asana Details
Asana
Founded in 2008
Asana videos and images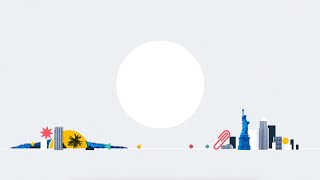 Asana deployment and support
Support
Email/Help Desk
FAQs/Forum
Knowledge Base Software
Chat
Deployment
Cloud, SaaS, Web-based
Mac (Desktop)
Windows (Desktop)
Android (Mobile)
iPhone (Mobile)
iPad (Mobile)
Training Software
In Person
Live Online
Webinars
Documentation
Videos
Kristi A.
Marketing & PR in US
Verified LinkedIn User
Computer Software, 51-200 Employees
Used the Software for: Free Trial
Excellent tracker for regular humans and PMs
Comments: Overall, Asana is fabulous. My team and I had nothing but good, useful experiences with Asana.
Pros:
Asana is super conducive to connectivity and collaboration. You can access it through mobile, browser and desktop regularly.
Cons:
The notifications sometimes were a bit dodgy but that could've been my machines. Also, I didn't like that when it came time to try and purchase, it was either everyone on the company domain or no one. I would have been able to secure budget had we been able to confine it to just a couple departments and assign tasks to those without a license. If someone needs to complete one task, I don't want to pay $30 a month for them to be able to access the whole thing. If there were some kind of a la carte use, that would make it worth it.
Alternatives Considered: Smartsheet and Airtable
Reasons for Switching to Asana: It was the most user-friendly and the most connected by far. Their mobile app is great.
Online Media, 2-10 Employees
Used the Software for: 2+ years
What's to like about Asana
Comments: It's essential to our project management for our remote team. We can login from anywhere and see what's on the agenda, update items, and share progress.
Pros:
Asana is a powerful project management tool for our team. It allows us to have a central place online to add client projects, marketing projects, and in-house projects and keep track of them. Totally love the recurring task feature.
Cons:
I have a lot of completed tasks! It would be nice to be able to more easily archive them and clean my space up a bit more.
Alternatives Considered: Zoho CRM and Trello
Reasons for Choosing Asana: We need more robust features.
Switched From: Google Sheets
Reasons for Switching to Asana: Price point and it was recommended by another industry colleague who was raving about it.
Verified Reviewer
Event Logistics Manager in US
Verified LinkedIn User
Medical Devices, 5,001-10,000 Employees
Used the Software for: 6-12 months
Not very user friendly, for basic use only
Comments: Overall I would not recommend it. For my line of work it is very tedious and I find myself entering and completing tasks longer than it takes me to actually work on each item separately. I wish there was a way to easily replicate tasks and everything would read together. This is a good start, and good for basic task management, but not if you are project managing a very detailed assignment.
Pros:
I do like the fact you can track tasks using this software and assign tasks to other users. It is streamline for basic task management and able to keep on track with assignments.
Cons:
There are 15 different views and no rhyme or reason why views don't feed into one another. I filter to my own tasks, then change views and I see everyone else's. Same with completed tasks. In one view I can hide my completed tasks, but once I change my viewpoint I see everything again. There is also no easy way to replicate tasks vs copy and pasting under each sub-category. For tasks that have many sub-tasks this is a very unfriendly system. When I update a task, or someone else updates a task and I am assigned to it I get 3 separate notifications. The notifications are not detailed enough to know which task it is referring too.
Abraham C.
Social Media Manager & Administrative Support in Philippines
Verified LinkedIn User
Mining & Metals, 2-10 Employees
Used the Software for: 2+ years
Best Free Project Management App for SMB
Comments: Asana is very easy to use, fast, reliable, and powerful. Just with their free version, I've got nothing else to ask for. It got all I need to run my business and work with my clients. It's the best free project management for me.
Pros:
When we switched to Asana years ago, I didn't appreciate it right away because it's a new environment to me had to make a lot of adjustments. But as I use it every day, I got familiar with the app very quickly. It is very easy to use and might have a little learning curve. Navigating the app is all common sense though, and their help docs are very handy if you got any problems. Even though I'm familiar with the app, when I tried to open their knowledgebase, I was surprised to know there's a lot more I can do with Asana. Even with just the free version, it's so powerful and you can do so many things! It's good enough for SMBs who are just starting out. For me, some premium features are just too much so the essential features are sufficient for my business and work. Another thing I like is you can switch to Kanban view, so it's a goodbye Trello for me. I use this view often on sprints and it's very handy and effective. Another feature I like is you can convert an email to a task in Asana just by forwarding it to a specific email they give you, then it will be added automagically in your specific project. I'm also happy that they have released their desktop app. That's a huge help for me in decluttering my browser tabs.
Cons:
Asana is a beast. There's nothing to dislike from this app.
Honey W.
Owner in US
Verified LinkedIn User
Writing & Editing, Self Employed
Used the Software for: 2+ years
Asana is a solopreneur's best friend!
Comments: Asana is the first place I go every day...to see where I need to start working. It helps me stay focused and organized, which is highly important to me. It gives me a centralized place to put any and all details I need about any task or project I'm working on. I've used it to list phone numbers, brand colors, image sizes, email contacts, website links, login information...and the list goes on and on.
Pros:
Creating and scheduling tasks is the most helpful feature to me and my business. But I also like that when I have a client who also uses Asana, they can add me to theirs, and I can easily toggle back and forth between the two.
Cons:
My biggest disappointment is in not being able to prioritize my daily tasks as to which one needs to be done first, second, third, etc. I sort by due date, but would love to be able to move the tasks around on each day so that the most important ones are at the top.