What Is SAP Business One?
SAP Business One is designed for all your small and midsize company's needs. The application offers an affordable way to manage your entire business from accounting and financials, purchasing, inventory, sales and customer relationships, and project management, to operations and HR. SAP Business One helps you to streamline processes and gain a greater insight into your business to help drive profitable growth. Let us calculate the cost for your business today!
Who Uses SAP Business One?
SAP Business One is designed specifically for small & midsize businesses active within consumer products, industrial machinery and components, professional services, retail & wholesale distribution.
Where can SAP Business One be deployed?
Cloud-based
On-premise
SAP Business One videos and images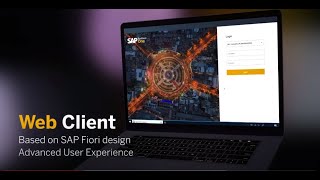 Compare SAP Business One with similar products
Features of SAP Business One
3PL Management
Accounting Integration
Accounting Software
Accounts Payable Software
Accounts Receivable Software
Alerts/Notifications
Backorder Management
Bank Reconciliation
Barcoding/RFID
Billing & Invoicing
Bills of Material
Budgeting/Forecasting
CRM Software
Cataloging/Categorization
Contact Database
Contact Management Software
Cost Tracking
Data Visualization Software
Demand Forecasting
ERP
Employee Management
Enterprise Asset Management
Expense Tracking
Financial Analysis
Financial Management Software
Financial Reporting Software
Fixed Asset Management Software
For Small Businesses
Forecasting
General Ledger
HR Management
Income & Balance Sheet
Integrated Business Operations
Interaction Tracking
Inventory Auditing
Inventory Control Software
Inventory Management Software
Inventory Optimization Software
Invoice Processing
Item Management
Kitting
Lead Management Software
Manufacturing Planning
Marketing Automation Software
Material Requirements Planning
Mobile Access
Multi-Channel Management
Multi-Currency
Multi-Location
Order Entry Software
Order Fulfillment Software
Order Management Software
Order Tracking
Payroll Management
Performance Metrics
Point of Sale (POS)
Procurement Management
Product Identification
Production Scheduling Software
Profit/Loss Statement
Project Accounting Software
Purchase Order Management
Purchasing & Receiving
Quality Management Software
Quotes/Estimates
Real Time Data
Receiving/Putaway Management
Recurring Orders
Remote Access/Control
Reorder Management
Reporting & Statistics
Reporting/Analytics
Requisition Management
Retail Inventory Management Software
Returns Management
Sales & Operations Planning
Sales Forecasting Software
Search/Filter
Shipping Management
Spend Management Software
Supplier Management
Supply Chain Management Software
Third Party Integrations
Time & Expense Tracking
Transportation Management Software
Vendor Management Software
Workflow Management Software
SAP Business One Alternatives
Reviews of SAP Business One
Marco
IT Administrator in Ecuador
Verified LinkedIn User
Retail, 11-50 Employees
Used the Software for: 2+ years
Alternatives Considered:
A Good Tool To Do What is Required
Pros:
It manages and regulates various functions, including accounting, inventory, purchasing, sales, providing invaluable assistance to the sales department as it helps to control the sales process from orders to control customer visits, also allows you to keep track of expenses, quite nice to use as it offers many opportunities.
Cons:
To use its full potential it lacks flexibility to choose the modules or functions you want or need, any information needed must be entered manually without being able to automate it.
Maddie
System Administrator in US
Verified LinkedIn User
Information Technology & Services, 10,000+ Employees
Used the Software for: 2+ years
An easy to use, small ERP for most enterprises
Comments: Everything in one convenient location. It is not difficult to find items if you have a clear idea of what you are looking for. Strong controls throughout the organization. The management and running of the business, the variety of services it provides, and its compatibility with other software all come into play here.
Pros:
SAP Business One is a very comprehensive piece of management software. It integrates everything in real time, from customer relationship management to after-sales care, as well as accounting and project management. The potential for B.I. on board are also quite fascinating to consider. A sturdy and dependable instrument.
Cons:
It is possible for there to be an excessive amount of complexity; locating a particular report or document may require a number of steps, and the level of detail may be excessive for straightforward reporting.
Verified Reviewer
Coordinador de tesorería in Venezuela
Verified LinkedIn User
Used the Software for: 2+ years
Overall my experience has been good but I would expect much more from this software
Pros:
I usually use the bank management module is very friendly when creating seats and visualize movements in bank, to register suppliers or customers is great because it links the information of the RIF directly with the seniat platform so there is no error at the time of creating a new client, what I like about the system is that it is not integrated like others that have an administrative system and another accounting system that has it all in one single and at the moment of making a record they can be visualized in the reports .
Cons:
What I liked the least about this software is that it does not have the necessary support by the company that implements the system, they do not have timely answers to some questions which makes it difficult to work, on the other hand when creating seats if There was an error in the project if you let the change, however, the same thing does not happen with the distribution rule. I feel that it should not happen because it does not cause more impact, as it would be to modify the amount and / or the date of the seat.
Adnan
Supply Chain Planner in Pakistan
Wholesale, 1,001-5,000 Employees
Used the Software for: 2+ years
Features with Flexibility!!
Pros:
It can handle pretty much the entire business management. The product is extremely flexible and customizable according to not only your business plan but each department that works differently in each organization. It can offer the controls where each individual can only view or change the document according to their department's profile. The real time data can help you make decision correctly.
Cons:
The cost might be the only reason why an organization will not opt for it as it is a bit high.
Mehool
Senior consultant in India
Verified LinkedIn User
Information Technology & Services, 5,001-10,000 Employees
Used the Software for: 1+ year
Alternatives Considered:
SAP BUSINESS ONE
Comments: it was good , our day to day financial and procurement activities were able to managed and reporting was made easier
Pros:
Sap business one gives vast range of options , benefits and operations for low cost and for Small/medium enterprises , so that they can automise and digitise their business or moved up from other sources such as Tally etc
Cons:
the Fact there are lot of different licenses for Business one which restricts the features you want to use it or apply to your system